Experience Showpad's new Windows Desktop app
Jan 9, 2020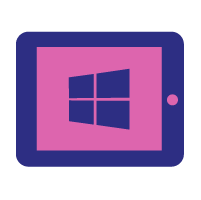 The newest version of the Windows App has arrived. The Windows Desktop App offers much of the same look and feel of Showpad's current Web app but delivered on your Windows device for anyone on Windows 10 - April 2018 version. Now users can leverage the clean and organized Home Screen where they can quickly search through content (on and offline!) as well as see their assigned courses and paths. Enabling sales reps has never been easier with the on-the-go training and the ability to create Shared Spaces to facilitate a more immersive buying experience for customers.
Check out the newly added Windows Desktop tab to Showpad's user articles. Showpad will continue to support the previous Windows app for customers.
As a refresher, feel free to check out the following overview of what changed:
---
Shared Spaces Reporting Improvements
Jan 9, 2020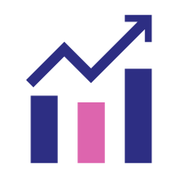 New data is now available via the User Analytics Reports. Additional columns permit you to see the number of active Shared Spaces a user has created, the names of each space, and the number of active Shared Spaces your users have access to. Use this data to leverage new strategies for easy content sharing, and to better understand how your users interact with prospects and customers via Shared Spaces.
Find out more here:
---
Showpad Pages Improvements
Jan 9, 2020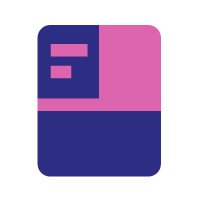 Improvements to Showpad Pages have arrived. To make the process of developing Pages for your users easier and more flexible, we released some updates that will improve the Pages experience. These upgrades include the ability to edit a Page from within Advanced Experience. You will also have 20 additional fonts available to use and more variation in font size options - all the way from 8 to 96! We introduced an improved layout that allows you to edit style by section and quickly exit a Page using the close button. We also added URL assets to clickable images and will support browser spell-check and the right-click function and an upgraded experience when copying and pasting from MS Word.
Find out more here:
---
Duplicate and delete Shared Spaces
Jan 9, 2020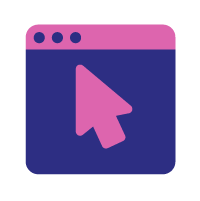 New functionality is making it easier to manage your Shared Spaces. You can now duplicate Shared Spaces, giving you the opportunity to create a template of an ideal Shared Space that can be used as the starting point for all your future Shared Spaces. Copy and reuse the Shared Space for different customers and use cases. All the assets added in the Shared Space you duplicated will copy over to the new space, and you can easily update the title and logo for the space so it's relevant for each customer. Participants and comments on assets will not be duplicated. We've also made it easy to archive or permanently delete Shared Spaces you are no longer using to help you stay organized and avoid the clutter.
Find out more here:
---
Add and share URL assets with My Files
Jan 9, 2020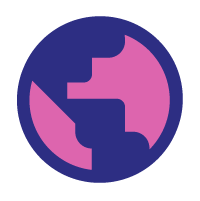 Users can now create their own URL assets within My Files to present and share with buyers. These have the same abilities as marketing URL assets, and can be shared and tracked. As a sales rep, this can be helpful to share relevant information with your prospects that is not housed in Showpad, like a company blog post or pricing listed on a website. This can be done seamlessly in your typical workflow, by selecting URL instead of File when adding content and pasting the URL address. Gain insights about view activity on URL assets in the Shares tab.
Find out more here:
---
Updates to Showpad for Chrome extension sharing activity
Jan 9, 2020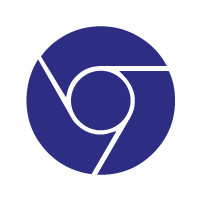 You can now find more detailed sharing information when sharing content from the Showpad for Chrome extension via the social sharing or generate a link options. When users choose to log their social or link sharing to their CRM and input the recipient email addresses in the contact form, they will now see those email addresses associated with the Shares insights, instead of just "someone".
Find out more here:
---
Share presentations and other documents as PDFs
Jan 9, 2020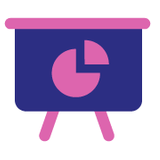 You are now able to download PowerPoint presentations and other documents as PDFs. Admins can choose to share presentations as a viewable or downloadable PDF instead of the original PowerPoint format. The admin of each Showpad instance can control whether content is available for download internally or externally, and whether the item will be downloaded in the original format or restricted to PDF. These expanded options provide sellers plenty of options to best tailor content sharing.
Find out more here:
---
Assign individual users to a Path
Jan 9, 2020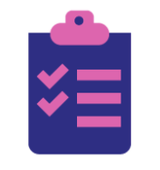 Learners will get up and running quickly with Showpad Coach now that managers and admins can assign individual users to Paths. The power is in the hands of the admin to add both groups and users individually to lists of courses and tests to complete within a Path. Access a definitive list of users and groups assigned, with priority levels that can be changed as needed from large groups to single learners.
Find out more here:
---
Search and share in Kiosk mode
Jan 9, 2020
We have added the capabilities to search and share within Experiences for devices in Kiosk mode. When prospects have questions, you'll be able to quickly find and share the information you want to highlight and continue to sell better, faster, and create a great experience for the customer.
Find out more here:
---
Preparing to sunset Showpad contacts management
Jan 9, 2020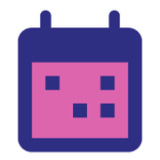 In the quest to find a single source of truth and to keep things simple, we will be sunsetting the contacts management feature, also known as the Contacts tab on June 9th, 2020. Contacts that have been entered previously will still appear in your instance's memory as auto-filled entries when sharing content. We also have outlined several options for alternative contact management on our Help Center.
Find out more here:
---
Updates to our privacy policy
Jan 9, 2020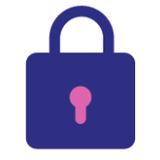 As compliance with privacy laws is one of the foundations of Showpad, we have updated the Showpad platform privacy notice following a recent ruling from the European Court of Justice. In addition to requesting permission to analyze the interaction of the recipient with the content shared and to use a cookie in that process, the privacy notice now makes it clear that the cookie is valid for 14 days and after that time period, consent will be requested again. The new privacy notice details what activities the cookie tracks and why, and informs the recipient of the possibility of opting out to view the content anonymously.
Find out more here:
---
Use MeetingIQ to record and transcribe sales meetings
Dec 11, 2019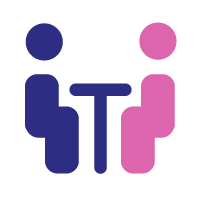 Record and transcribe sales conversations with Showpad's newest add-on, MeetingIQ. Sales reps can worry less about taking notes during meetings and focus more on engaging with their prospects, and admins and sales managers can gain valuable customer insights from reviewing meetings, as well as pinpoint any gaps that may require extra training. Using MeetingIQ, sales reps can easily invite a Bot to their sales meetings who will record and transcribe the call down to a who-said-what level. Users can find their recordings as well as their teammates' within their Meetings tab, allowing them to learn from one another.
Meetings can be shared, downloaded as an .mp4, and added to Shared Spaces. This feature is available in English only.
Find out more here:
---