Details for the Summer Release
We always keep improving Showpad to make you even more successful. Here you can find a list of upcoming features in Showpad that will make you as marketers dance with joy and you as reps rock your sales conversatio
ns.


Note: You can see what has been released on our What's New page.
Connect your Digital Asset Management platform to Showpad
COMING TO THE ONLINE PLATFORM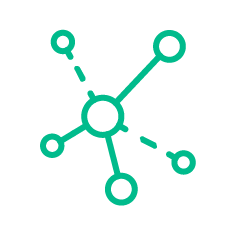 Marketers have to use multiple tools to manage their workflows and distribute content assets, which adds complexity and wastes time. Through a one-click integration on Azuqua's integration platform, you can connect your Digital Asset Management platform (Widen or Bynder) to Showpad. This allows marketers to seamlessly connect assets from their DAM for use in Showpad.
---
Extension of the Office integration to Office 365
COMING TO THE SHOWPAD WEB APP AND WINDOWS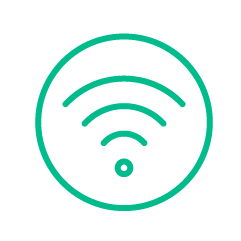 The Personalized Content Editor enables sales to customize certain marketing-approved content -- such as PowerPoint presentations, Word documents, and Excel spreadsheets  -- within Showpad. Sales can edit, save, present, share and track those files, reaping all of the benefits of Showpad's sales enablement platform without the hassle of jumping back and forth between file systems. We are also extending the Office integration to include Office 365 -- where users can edit their Office files directly in Office Online while keeping them up-to-date in Showpad.
---
Training solutions using the MindTickle integration with Showpad
COMING TO THE SHOWPAD ONLINE PLATFORM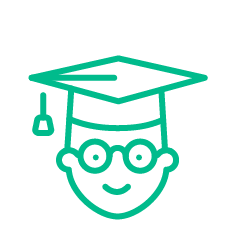 B2B organizations can make sure their sales teams can easily access the right content and training for better buyer interactions and sales success by linking MindTickle's training modules and features with Showpad. With this integration, sales can use Showpad's powerful search and intuitive interface to discover both the content and training they need, right when they need it.
---
Cloud storage solutions sync with Showpad
COMING TO THE SHOWPAD ONLINE PLATFORM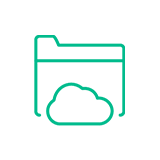 The upcoming Box, Dropbox and Google Drive integration with Showpad will enable you to set up an automatic, one-way sync of assets and metadata from your cloud content storage platforms to a Showpad division. Going beyond the current import feature, this will allow you to maintain a single source of truth in your external content repository.


---
Distinguish direct and partner licenses
COMING TO THE SHOWPAD ONLINE PLATFORM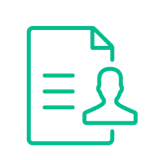 Administrators using Showpad's channel package will be able to assign different license types to indirect sales users (such as partner and resellers) users and direct sales users. This will make it easy to identify what license type a user has, ensuring streamlined user management and reporting. When activated, all users have a direct license type by default. Showpad's channel package allows for an unlimited number of partner licenses. Direct license types users remain limited. Together with the new license type, we're introducing bulk editing functionality so administrators can easily update any existing users, too.
---
Share content with buyers on your social medium of choice
COMING TO THE SHOWPAD FOR CHROME EXTENSION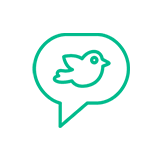 We're expanding the capabilities of our Chrome extension for Plus and Ultimate customers. Showpad for Gmail will be renamed to Showpad for Chrome, adding the ability to share content beyond Gmail.
With the updated extension, users will be able to share content via LinkedIn, Twitter, and WhatsApp. Additionally, they can directly find and share content in LinkedIn or generate a sharing link to share content wherever they'd like.  
---
Track all personalized versions of marketing-approved assets
COMING TO THE ONLINE PLATFORM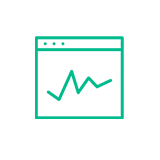 Not only does Showpad expand it's content editing capabilities for end users (from a PowerPoint Editor to an In-platform Content Editor that also supports Word and Excel), supporting Personalization Analytics will allow administrators to track all personalized versions of any asset shared in Showpad.
---
Get a better understanding of the recommended content
COMING TO THE SALESFORCE INTEGRATION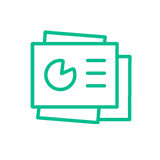 We've improved the overall layout of Content Recommendations for Salesforce, providing sellers with a clearer overview of the available recommended content and what to do with the suggested assets.
---
Allow sellers to start online meetings from Showpad
COMING TO THE WEB APP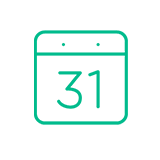 Users will be able to connect their Google Calendar and Zoom account under the Present tab in Showpad's Web App. Once connected, they can get an overview of their online meetings, launch any upcoming ones and download recordings of the past meetings they've had with prospects.
---
Deliver an immersive buyer experience using augmented reality
COMING TO THE iOS APP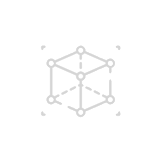 Deliver a better, more immersive buyer experience to transform how buyers learn about your products, by using augmented reality to show buyers virtual products within the context of their actual environment.
By supporting augmented reality use cases, Showpad is helping its customers transform their selling discussions by allowing sales to carry an unlimited number of products, regardless of size, and enabling deeper, more interesting conversations for even the most complex products.
---
Deliver a visual, interactive selling strategy with 3D Models
COMING TO THE WEB APP, iOS, SHARED SPACES, SHARED CONTENT VIEWER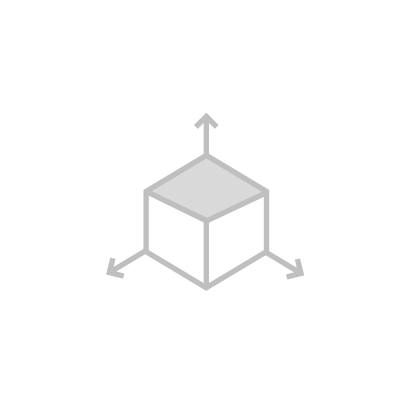 The more complex or spatially-oriented a product is, the wiser it is to adopt a visual selling strategy. 3D assets offer customers a whole new world of immersive experience as they can see with their own eyes exactly what to expect. Allowing them to take part in the design means greater satisfaction, personalization, and loyalty.
By supporting 3D models, Showpad enables salespeople to deliver a visual selling strategy that immerses prospects in any type of product, delivering an interactive and differentiated buyer experience. 
---
Conveniently centralize and distribute URLs in Showpad
COMING TO THE SHOWPAD ONLINE PLATFORM, WEB APP, and iOS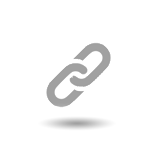 With URL assets, administrators will gain the ability to treat a URL like any other piece of content in Showpad. This allows you to centralize and distribute URLs easily, report on their usage, set specific permissions, and improve the overall branding experience for digital assets. Users will be able to share URLs with prospects and track whether or not they have been accessed by prospects. Existing URLs in Showpad will also be converted to URL assets upon the release. 
---
Ask, inspire, and share with other Showpad fans
COMING TO help.showpad.com, A COMMUNITY TO LEARN FROM EACH OTHER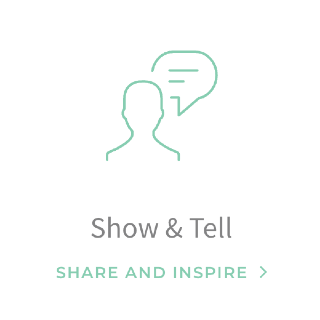 The Showpad Support team lives to facilitate an effortless experience. We will be making it even easier to get help. We will expand help.showpad.com to include an online community where you can talk with other Showpad fans. In the community, you can help and inspire each other with tips and tricks. You can share with other fans what you love about Showpad. We will have forums for admins, users, and developers -- making it easy to find topics in which you are interested. The Showpad Support team will make sure no question is left behind. Check out these guidelines to learn more. We look forward to your participation!
---