Create more engaging Pages with video blocks
ALL DEVICES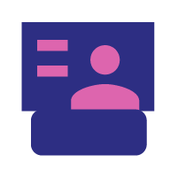 Catch user and prospect attention at the next level with upcoming video content blocks on Pages. Soon admins can include video blocks on their Page or custom homepage creations with embedded video content from their content library. Customizable options will include the ability to play videos on a loop, autoplay, and play the video on mute.
Coming to Showpad Content Plus and Ultimate soon.
---
Assignment of direct managers to users
ONLINE PLATFORM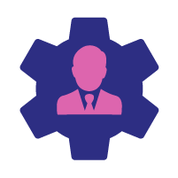 Expanded manager and user capabilities arrive soon to assist in making smooth workflows and hierarchies within Showpad. Admins can assign one manager to a user or to users in bulk and manage these assignments within Showpad or via SCIM 2.0 provisioning. Managers who are in charge of groups will exist alongside Direct Managers, who can be assigned easily to users regardless of group status.
This feature will be available to all Showpad customers.
---
Add Author property on Pages
ONLINE PLATFORM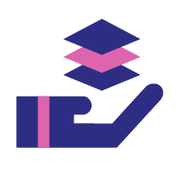 Admins will be able to utilize Showpad's author property on Showpad Pages. Introducing the author property to Pages will also allow private feedback from users to flow to the correct creator of the Page, providing for more opportunities to improve content when needed.
Additionally, the author property helps to keep assets organized and makes it clear who owns what, which is especially useful for organizations with more than one content admin.
Authors will be auto-assigned to the user who created the Page, and multiple authors will be able to be added to one Page, with collaboration in mind.
Available for Showpad Content Plus customers with the SharePoint add-on, and Showpad Content Ultimate customers.
---
Page-level dynamic content filtering
ONLINE PLATFORM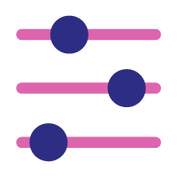 Dynamic content filtering comes to Showpad Pages, helping to refine content so that the right people see assets relevant to their roles, and other content stays hidden from non-stakeholders. Customizable by admins who set up Pages, dynamic content filtering aids in showing the right assets to the best audience across your organization.
Available for Showpad Content Plus and Ultimate packages soon.
---
Course certificate background
COACH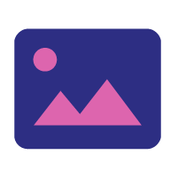 Admins will soon enjoy the option to upload custom backgrounds for course completion certificates in Coach. Whether championing your organization's branding, sharing a fun pet photograph, or providing a triumphant landscape on a course's completion, there is no end to the ways you can delight your Coach users for their hard work.
Available on Showpad Coach: Plus, or Ultimate.
---
Show custom homepages to Coach-only users
WEB APP & WINDOWS DESKTOP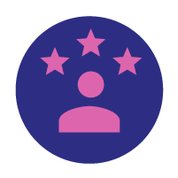 Coach-only users will soon be able to benefit from the same custom homepages their Content and Platform user counterparts enjoy. The homepage is the first thing users see when logging in. Admins customize these homepages to include a mix of tailored content and assign them to the applicable user groups.
Add author property to SharePoint Online connector
SHAREPOINT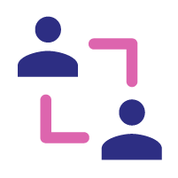 Communication between Showpad and SharePoint online continues to expand as an Author column is added to help your single source of truth stay accurate. Keep track of who contributed what content across systems and help point users in the right direction by sharing who is responsible for assets.
---