We are here for you
The Showpad Help Center leads the way
The Help Center is the first stop when you need answers. Here, you can learn why and how you should use a feature. We also provide tons of additional useful resources we know you need for your success.
The Help Center has three main categories. This is your first stop to look for answers and information. Depending on your role within your organization, you can find the following information:
Administrators set up and manage Showpad content, coaching, and users
Users/sales leaders share and use content by using the Showpad apps and integrations
Developers create magic by using Showpad's API, SDK, and HTML apps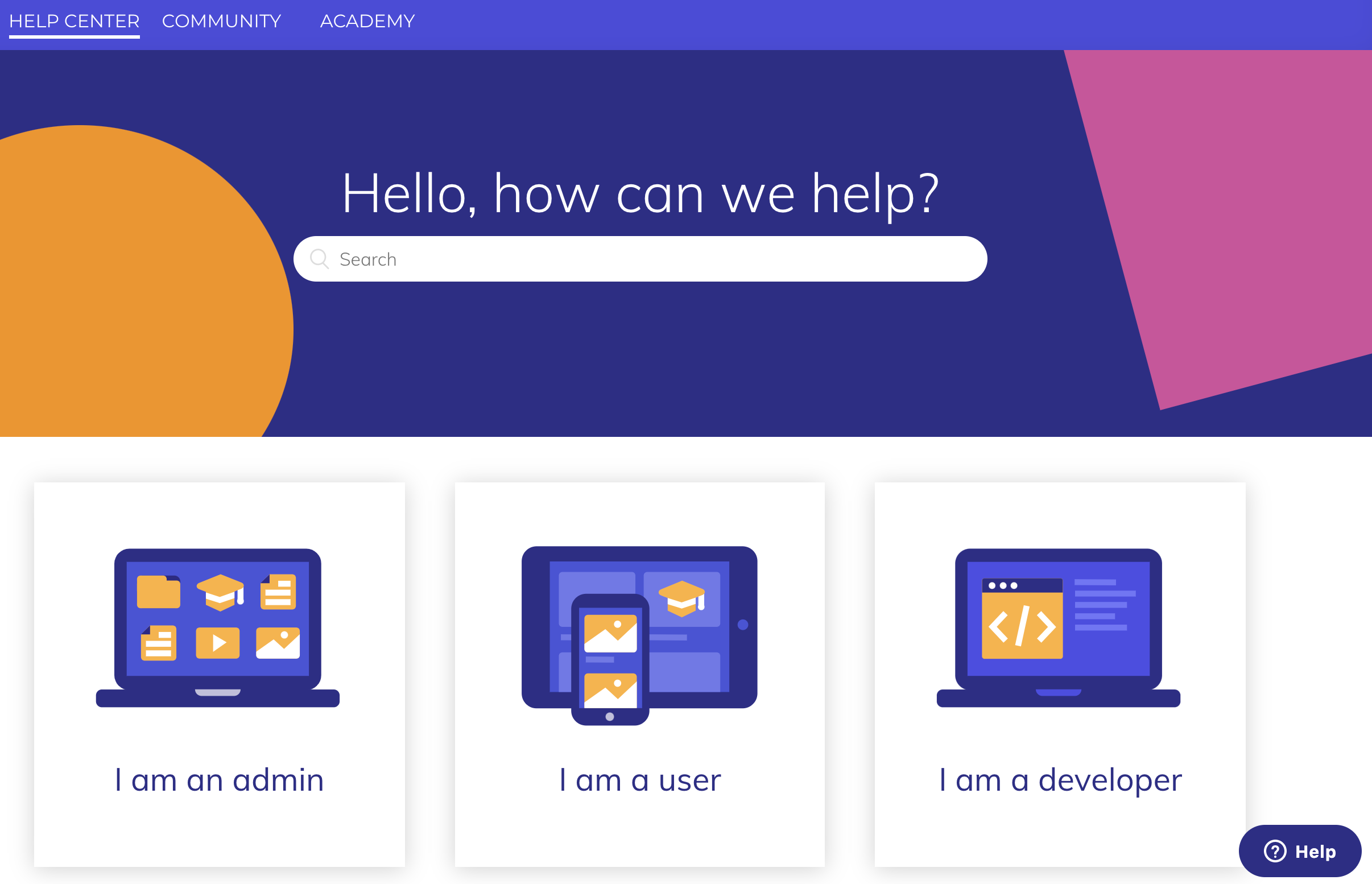 The quickest way to find what you are looking for is using the search functionality. Type your question and you will automatically see article suggestions.
To browse all content, open the categories, and browse through the available sections.
When opening an article, you'll see all corresponding articles of that section on the right side of the screen.
Related articles can be found at the bottom of the page.
We value your feedback! At the bottom of each article, you will see an option to submit feedback. Start by clicking Yes or No to let us know if you found the article helpful, then you will have the option to add written feedback. Type your written feedback, then click Submit. Keep in mind, we will not be able to respond to your submission.
Back on the main page, the top menu gives you access to helpful Showpad info and updates.


The News menu houses the What's New and What's Coming articles, which inform you of all upcoming or recently released features.
The Resources menu is where you can view the Status page, Glossary, Features by Platform table, Self-Onboarding Guide, Monthly Office Hours info, and the Showpad website.
The Latest Versions menu has info on system requirements, download links for the Showpad apps, and release notes.
The Support Guide is where you can learn how to use the Help Center and Community, or how to engage our support team.
The Language tab allows you to view the Help Center information in English, French, or German.
Seeing the system status
If there's a major issue with the Showpad platform or the Showpad integrations, we inform you by showing a notification on our Help Center.

You can always check manually if Showpad's experiencing an outage or not, by going to our
System status page
.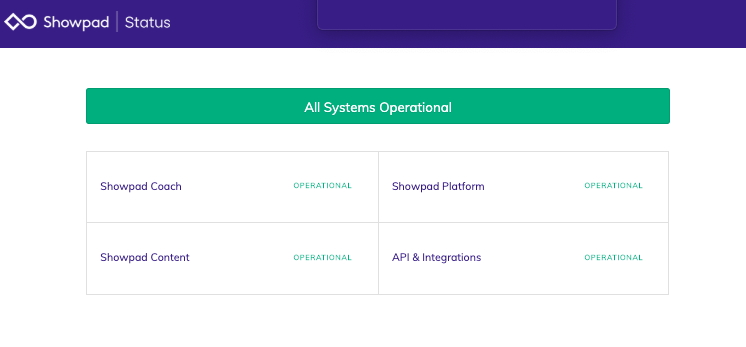 Note: Want to get to know us? You can meet our support team here.