Get to know us
Jesse
The thing I like most about being a part of the technical support team is the constant change in day-to-day activities you encounter. Everything from helping a new user on-board, working with IT teams on implementing the latest integration for their environment, to collaborating with colleagues on documentation to ensure they are accurate and up-to-date. All with the ultimate goal of improving and learning something new in the process. When I'm not in the office, I enjoy watching movies, playing games of all kinds (board, card, video), hiking, snowboarding and spending time with my family.
---
Elaine
Finding out the real issue is only the beginning of technical support. Our goal is to come up with the most complete and satisfying solution possible. To be in Showpad support is to be among the most gracious, helpful and hardworking people I've ever worked with! I am inspired by our consistent efforts to improve our skills and elevate the team. During my off time, you'll find me attempting the traveling salesman problem with my bicycle and a clutch of Portland breweries.
---
Cedric
"Cedric? That's my favorite Harry Potter character!" I'm quoting an unknown hotel receptionist to let you know my name. The wizardry I do for the Showpad support team is managing and updating the Help Center you're currently visiting. I feel satisfied when describing complicated information as easy as possible. When not updating Showpad articles, I'm creating music, flying drones, and watching rocket launches on YouTube. That's what wizards do, right?
---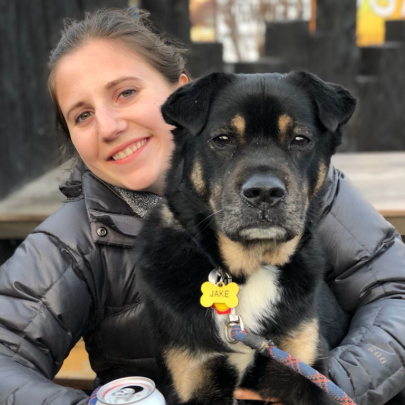 Mary
My goal as a member of the Support team here at Showpad is to provide easy to comprehend how-tos to help you, our customers, get answers effortlessly. I'm aiming to keep things simple and facilitate conversation and engagement in our Customer Community. When I'm not at Showpad, you could find me in a hot yoga class, or biking to breweries around Portland!
---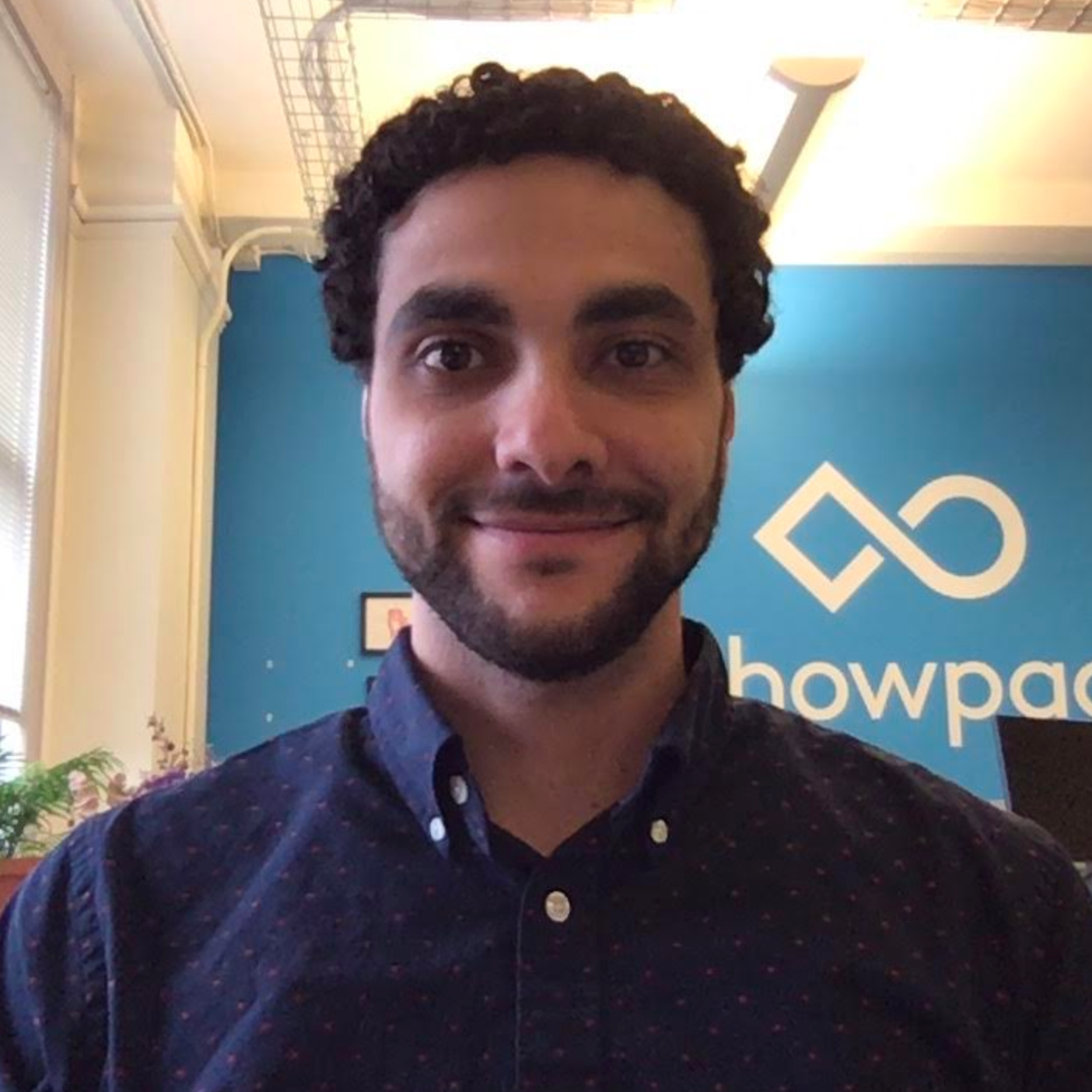 Rafik
I've always enjoyed taking things apart and finding ways to fix or improve them. Being in support allows me to do this on a daily basis while getting to help others, which is why it's so rewarding. Each day presents new puzzles and new challenges to solve, and I get to do it alongside a world-class team! When I'm not in the office I enjoy skydiving, watching movies, and playing pinball.
---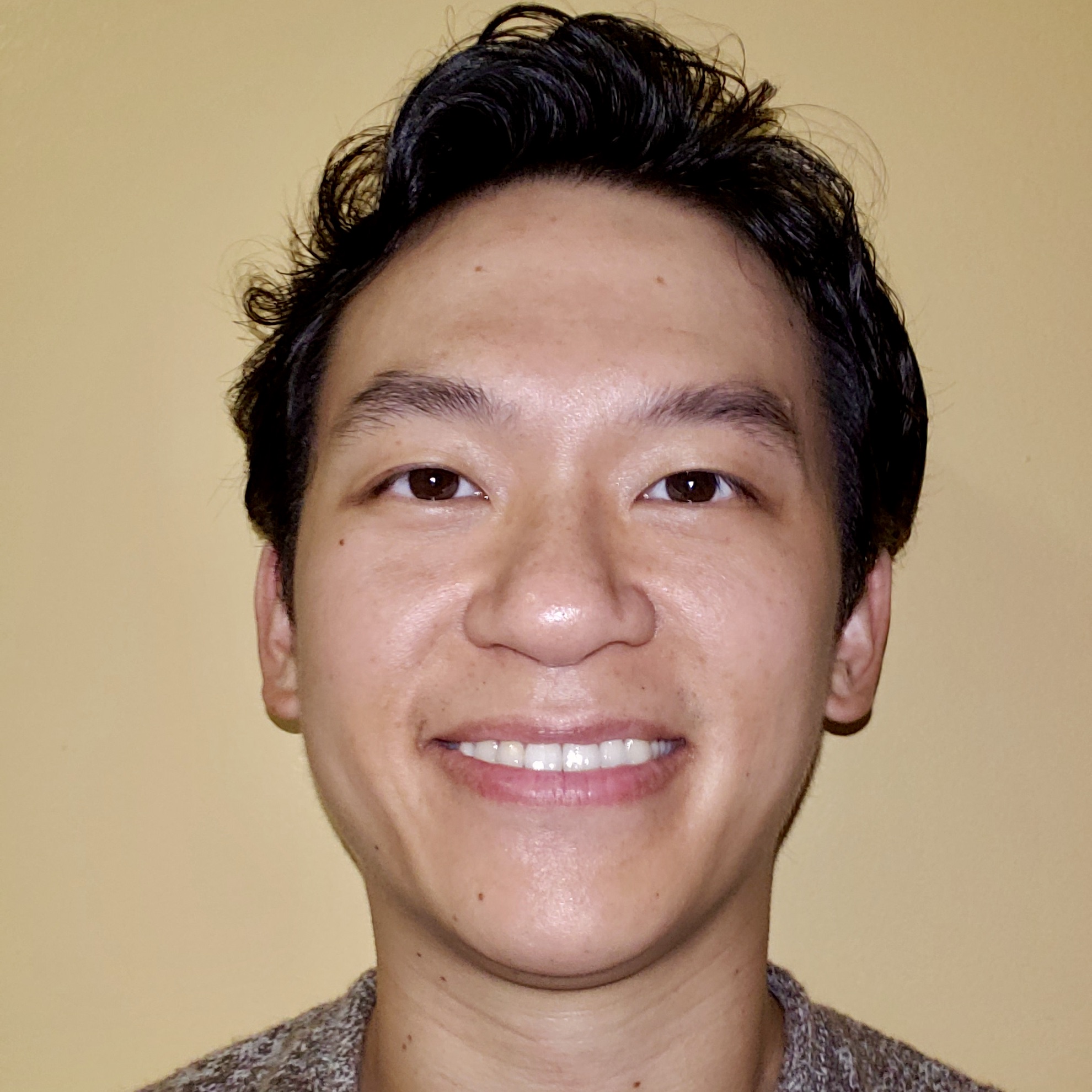 Vincent
Technology is so amazing! I'm in constant awe thinking about all the crazy things it can do, how it all works, and how it makes life easier and more fulfilling. Except when it doesn't! But that's why I enjoy being a part of this team. Each day, I get a chance to be helpful, curious, and analytical to make things easier for you so you can go on to focus on more fulfilling things.
Ironically, in my free time, I enjoy distancing myself from technology. This includes getting lost on hiking trails, being eaten alive by mosquitoes around a campfire, going fishing only to catch a sunburn, and getting sand in EVERYTHING at the beach!
---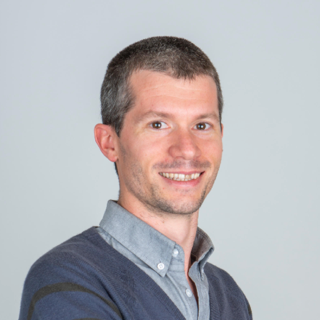 Ben
Before I joined Showpad, I did a lot of everything at a small company, but mostly it was technical support. I have always enjoyed helping people. From the little kid in the Boy Scouts, as a leader for the Boy Scouts. I'm always eager to find out how things work. Both small and big things. I have taken apart numerous broken household appliances. I enjoy the times where I can share knowledge and explain things to other people. Outside office hours I enjoy my time with my three daughters, biking, baking bread, working in the garden, enjoying the beauty of nature,... and a good night's rest.
---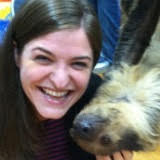 Sarah
Thanks for reading my bio! I'm a happy helper out in this world and I hope that the work I do makes a difference for you and others as we all try to make meaningful creations. In addition to helping folks understand Showpad, I write, draw, and am a huge fan of pro-wrestling. I play tennis and I used to be a decent pole vaulter. Finally, you may view the moment I met a sloth right here in my photo!
---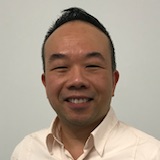 Jake
A lifelong learner with a love of technology. I also love the challenge of solving problems. But what I found the most enjoyable out of technical support is the people I meet along the way. The support team at Showpad are some of the brightest and most talented. I'm honored to be among them. When I am not at Showpad, I love cooking, spending time with family especially my kids, and traveling to experience new adventures wherever life may lead me.
---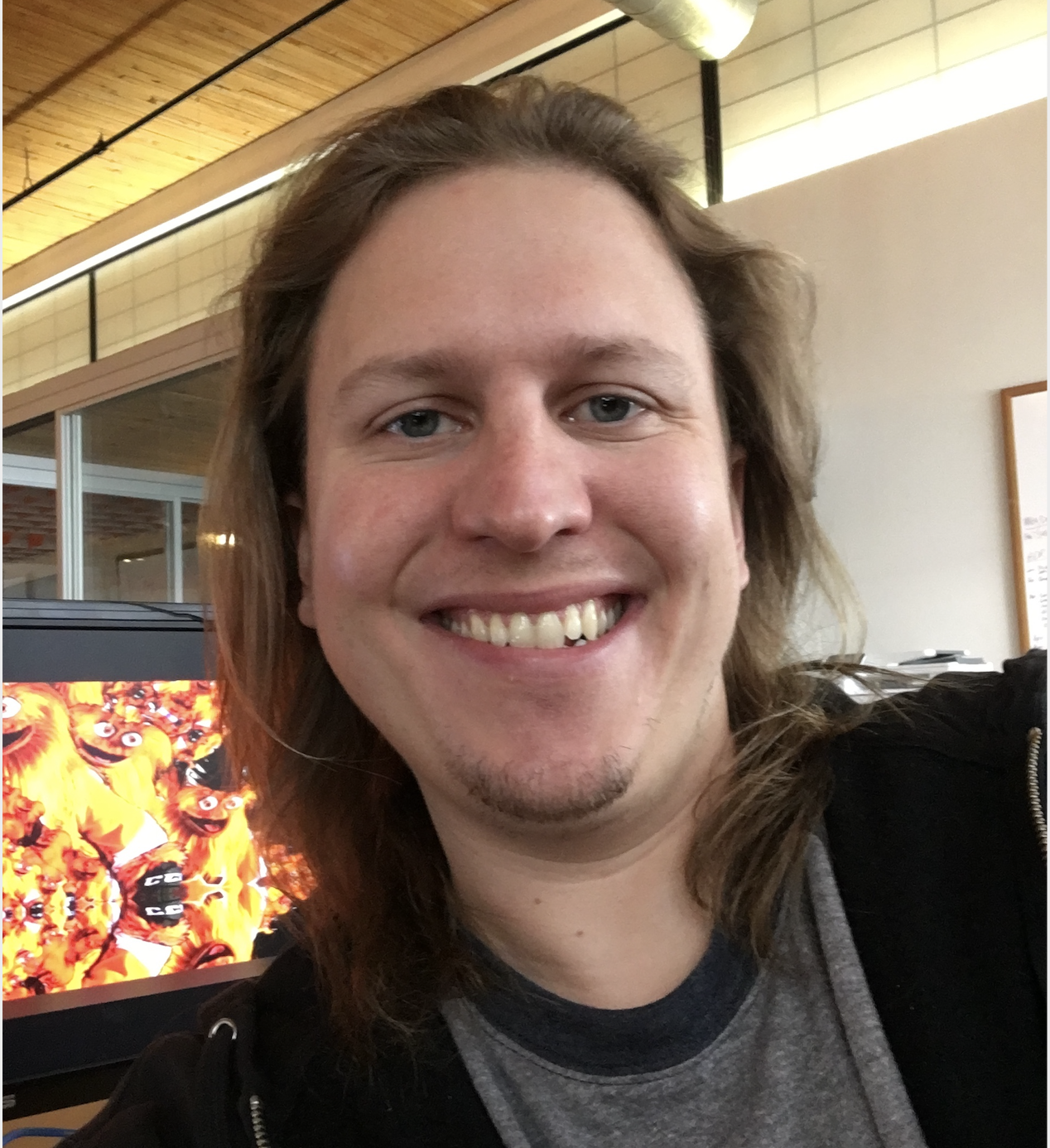 Michael
Oh, hello! Thanks for stopping by to read this blurb about me. I stumbled into the world of support as most do and have found that it is a perfect fit for me seeing as I've always enjoyed solving puzzles and helping people, which in a nutshell is the main job of technical support. In my free time, I enjoy seeing live music, painting, reading, writing, bowling and playing basketball.
---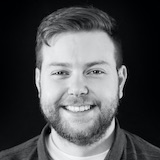 Evan
Hi, there! My name is Evan. Originally hailing from Youngstown, Ohio, I have been in Chicago for 4 years developing my skills in the tech world. Outside of work I love to cook, trying new beers, collecting vinyl records, and playing the drums!
---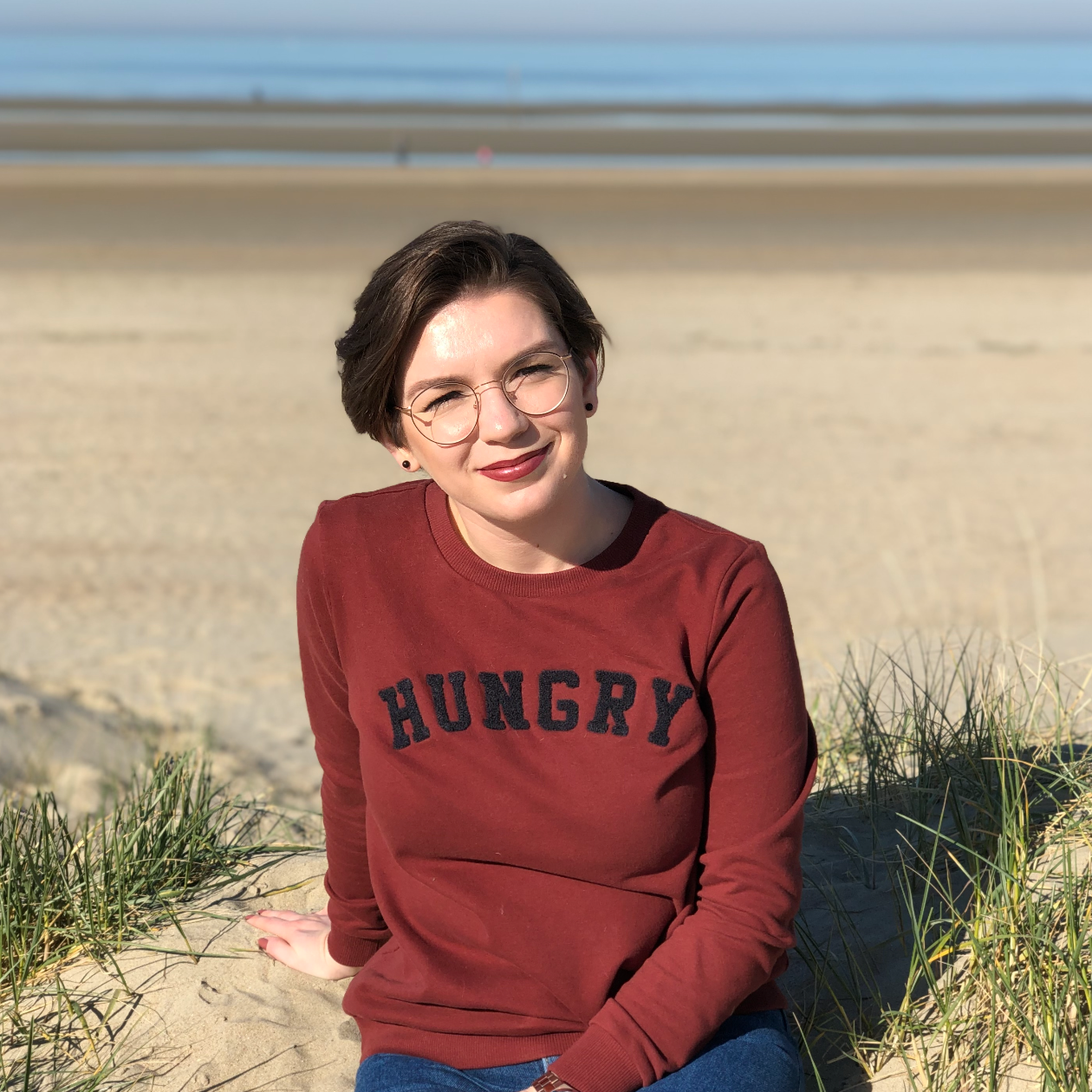 Cristina
Cristina is my name, and helping people is my game! I'm a big fan of technology, digitalization, 'the cloud', etc., but I believe that the human touch is what 'makes it or breaks it' in the end - from enablement, training, and most importantly, support. If I were to be a piece of technology, I'd definitely be a wireless charging one. I love being around people, discussing, putting a smile on someone's face, and hearing them out, as this is how I draw a lot of my energy. Between our good-natured, ass-kicking team and the wonderful Showpad users, there's no place else than support I'd rather work in! In my spare time, I love to travel and discover people and places, I love eating good food, I enjoy doing paper crafts, and most of all playing board games.
---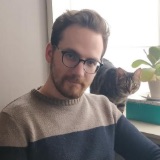 Jef
Hi, I'm Jef! I'm fascinated with software and tech, and the way they make our lives and jobs easier. I got into support to help people and to make sure the software has the biggest possible impact! Outside of work, I'm an avid PC gamer and I get uncharacteristically competitive while playing. I also like board and card games, I play the guitar every now and then and I thoroughly enjoy a good pun or learning a new word that I am probably never going to use.
---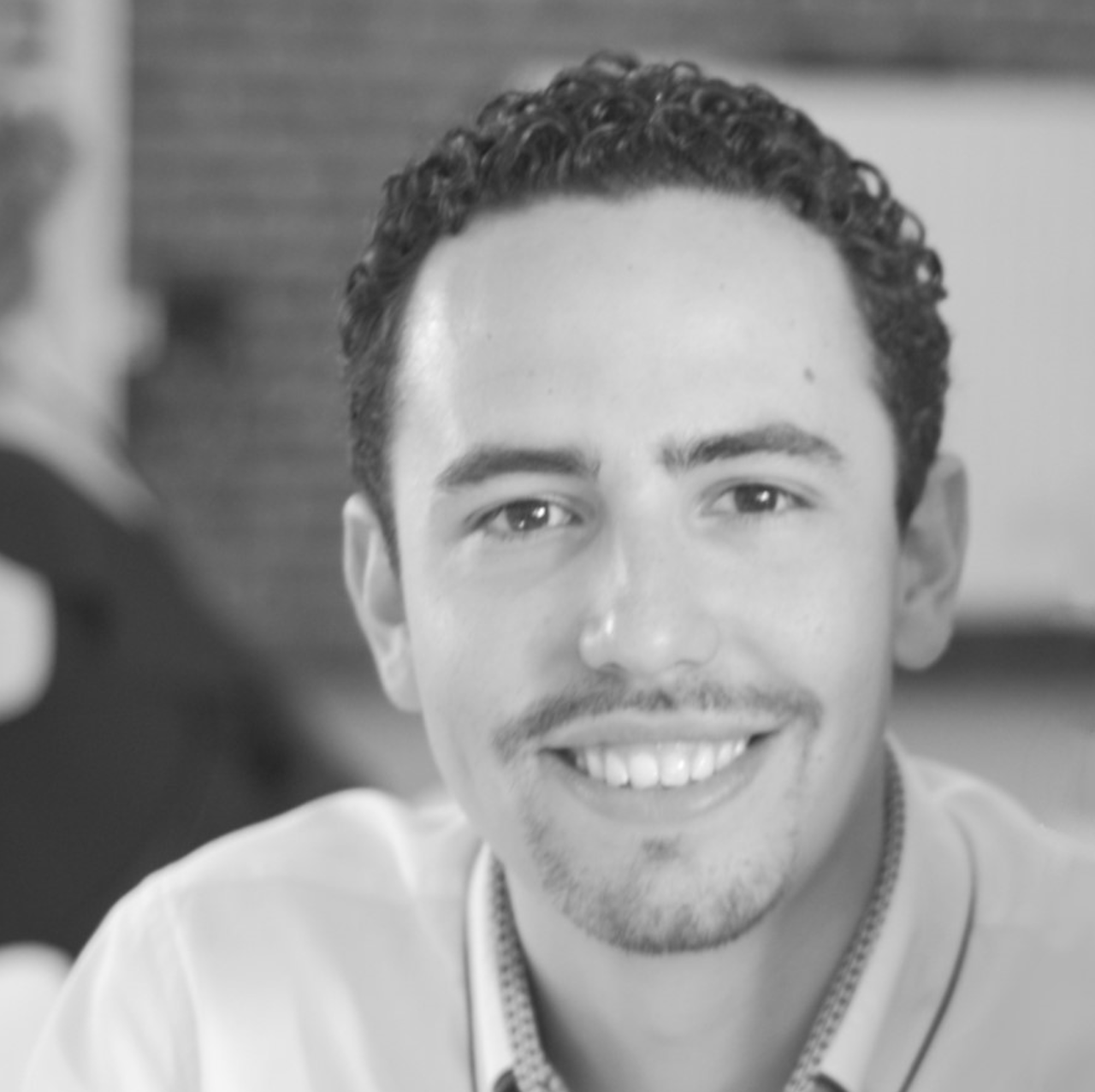 Julien
What do I like about technical support? Well, answering this question with a short answer is not really possible because this is such a versatile role. But I believe what I like the most is to know that there is always someone willing to help out when you ask! And "Showpadians" are truly good and natural at doing this. And well, it does feel good to know someone has your back, doesn't it! :-) When I'm not providing support to our customers, I like to travel across our beautiful planet and discover its wonders! The options to do this are almost endless, but lately, my means of exploring are mainly hiking, running, scuba diving, eating, and, if possible, surrounded by great company!
---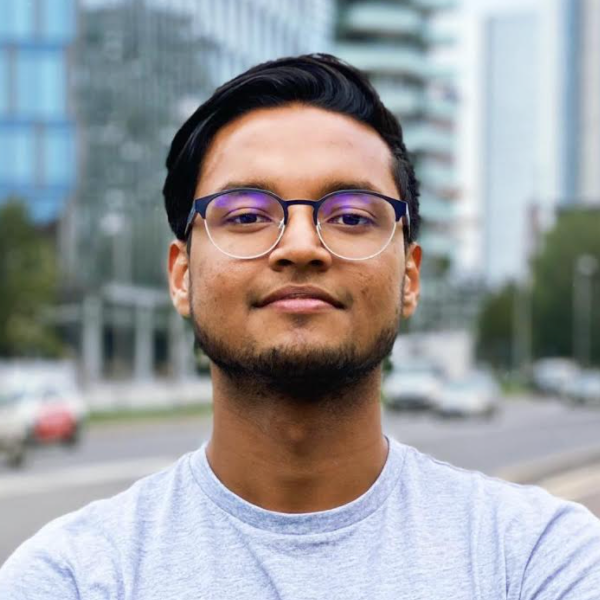 Mehedi
Growing in a SW R&D environment made me realize that not all the issues can be solved theoretically. Attentive listening, providing empathic feedback and translating customers' requests are fundamental players in developing modern products. Showpad not only fulfilled these requirements, but also provided me with a bunch of Showpadders with great social and team-playing skills. When I am not assisting customers, I am actively seeking travel opportunities, driving to unknown destinations, listening to R&B, flying my Mavic Mini and enjoying exotic dishes.
---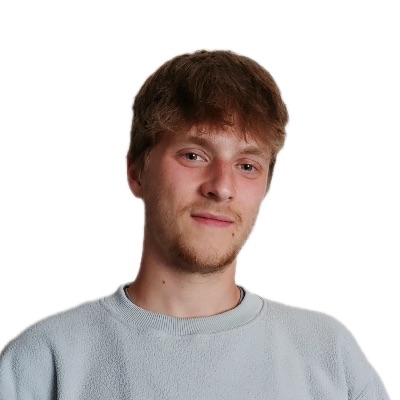 Ruben
Since I was a little boy I have been interested in technology. But what interests me most is how people interact with it. I enjoy helping people and making their lives a lot easier. This gives me a lot of joy. I am very interested in the latest developments in software and hardware. After work, you can find me at the nearest skatepark riding my BMX bike. I love to push my limits and to push myself. This is why I get so much satisfaction from BMX as a hobby.
---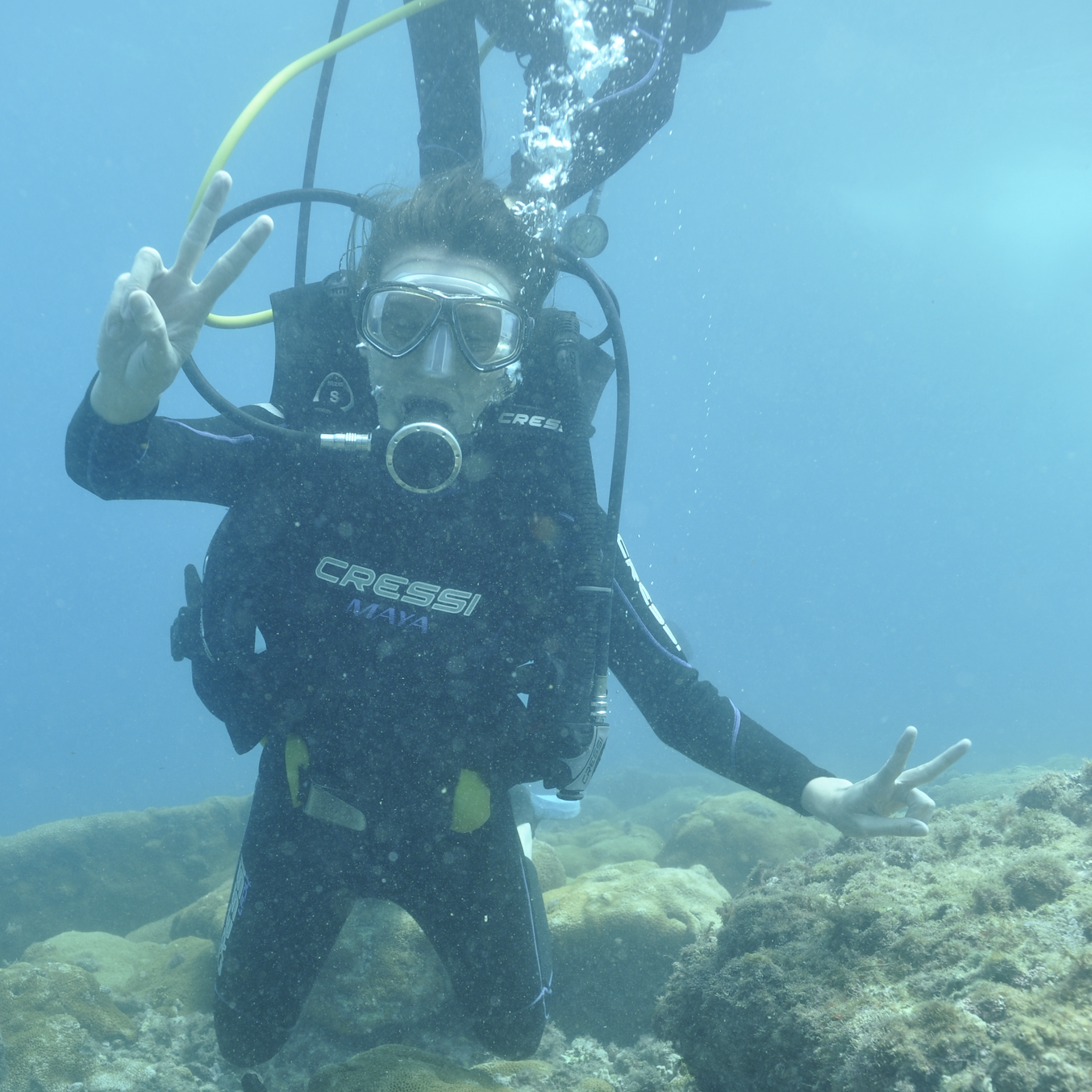 Marine
As my fellow Showpad colleagues, I love making our users' life simpler. I'm contributing to this by creating easy onboarding experiences to guide new users through our platform and to present new features to the existing ones.
In my free time, I'm usually traveling around or planning on my next trip (here is my first dive in Brazil). I also love to listen to some (live!) music and try to play instruments, although I start learning a new one every year as it never sounds as expected... Oh, and I'm a chocolate addict!
---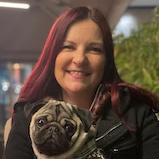 Stacie
Remember that moment when you were having trouble learning something difficult and it finally clicked and made sense? That's what drives me! I help people understand complex subjects in an engaging and easy-to-understand way.
My other passions include creating unique home decor, playing with vintage fashions, or binge-watching the latest "it" series ... under the close supervision of Lord Percival von Pugglesworth (see photo).
---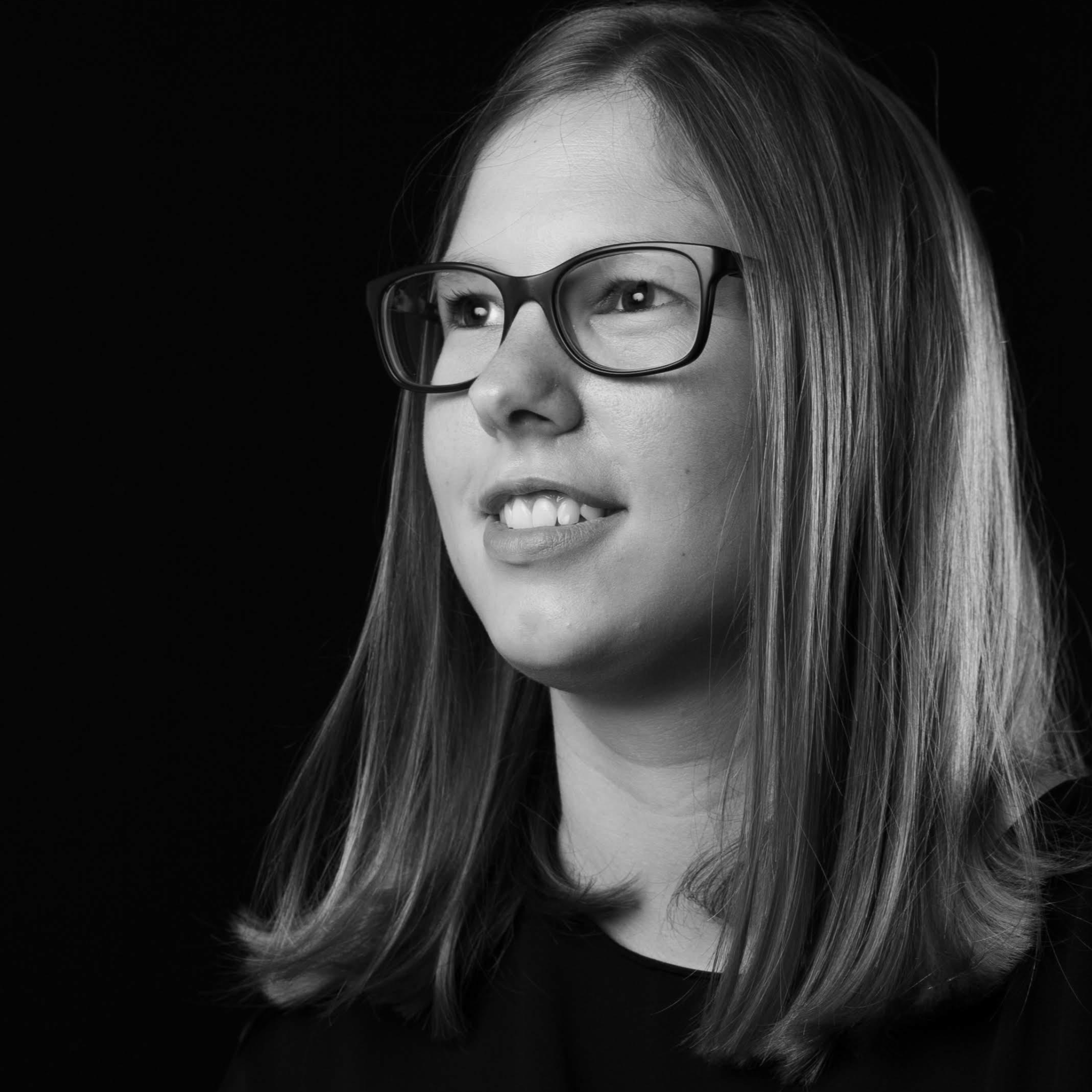 Sara
Hello there! My name is Sara, I'm born and raised in Belgium and I still live in my beautiful hometown. I've started my working career in Sales and by an unforeseen opportunity, I landed myself a job in technical support.
Helping people and making them happy has always been one of my main goals and what better way to do that than to make it my job!
In my free time, I enjoy traveling, meeting up with friends, reading, binge-watching, and taking out our motorboat for a little trip.
---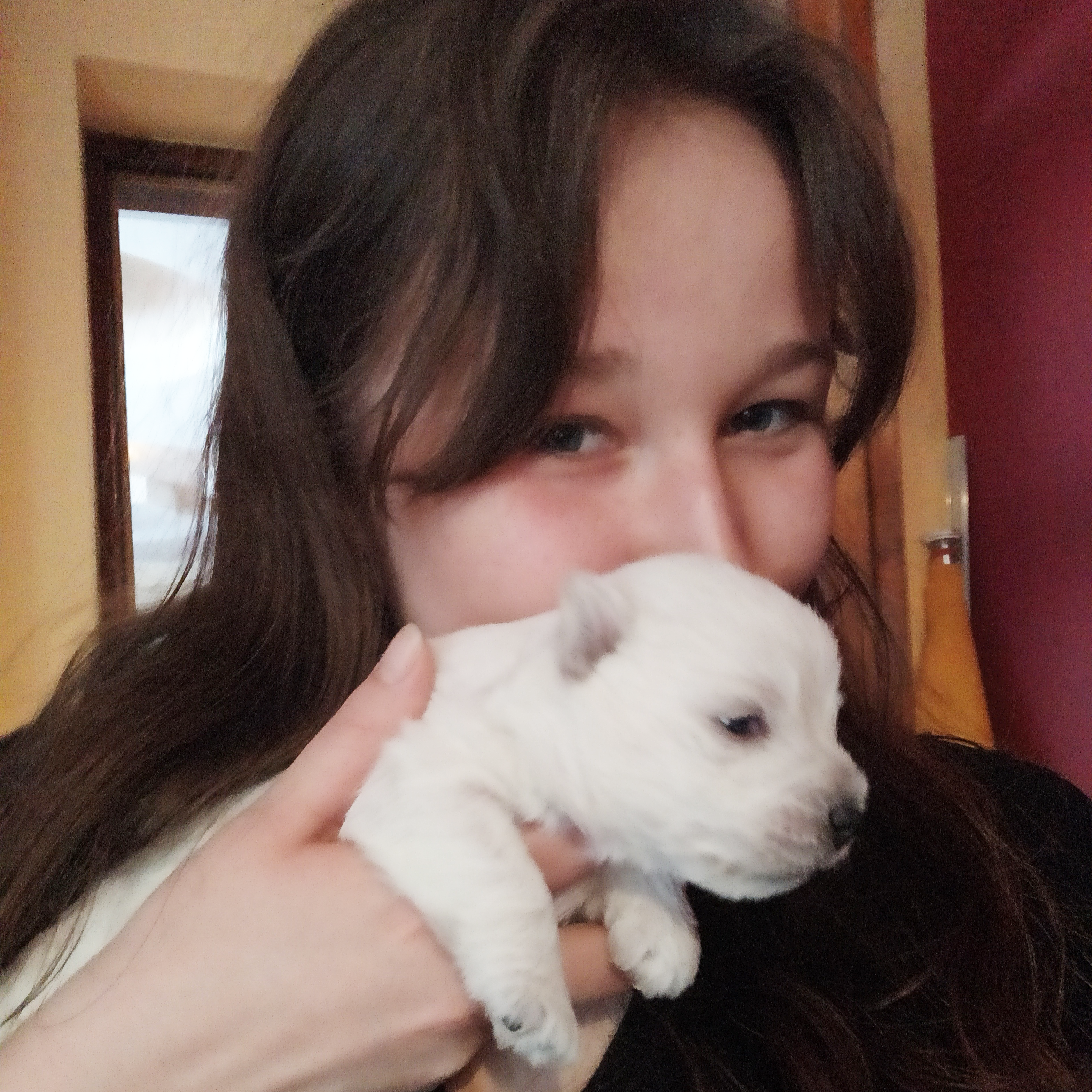 Klaudia
My name is Klaudia with a K and I come from Poland. My goal here is to make your life easier by creating and updating engaging videos to support some great articles written by my colleagues. Good explanatory video content will help you solve your problems in no time. That's why I'm here!
You may still ask "who am I"? Well, I can surely describe myself as an explorer and adventurer, a music enthusiast and an artist, animal-lover and video games geek. Oh, I'm also a real foodie!
---