With the highlight touches feature enabled the Showpad app displays a digital footprint in the form of a circle with a red dot every time you touch the screen. This handy feature adds emphasis to your presentations whenever and wherever you're presenting.
Note: This feature is available on iOS.
See how it looks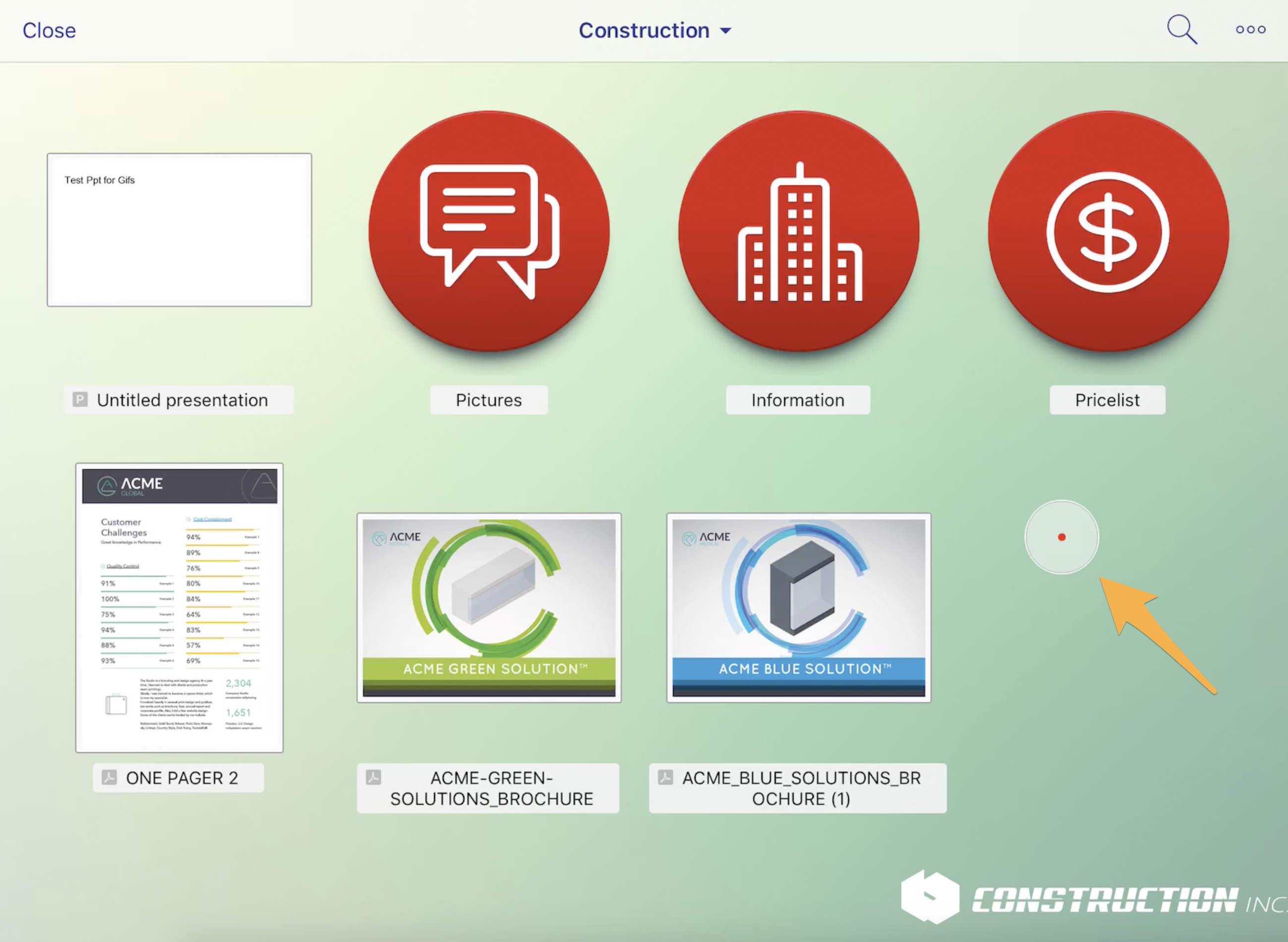 See how it's done on iOS
To enable this feature, follow the steps described below.
Tap the Account button in the bottom menu.

Tap the Highlight touches button.