One of the foundations of Showpad is the ability to share content with customers and prospects. Any content shared via Showpad is presented in the Shared Content Viewer: a visually attractive and engaging web page that your admin can design and customize to match your corporate branding or any specific branding for the different verticals you are active in. Let's explain what a prospect sees when opening your Share.
Note: When you send an e-mail with shared content, the viewer will show all of the content sent over. For instance, if a collection is shared along with a separate link, the whole bundle will be shown together within the content viewer. To make them appear separately, send two e-mails.
See how it looks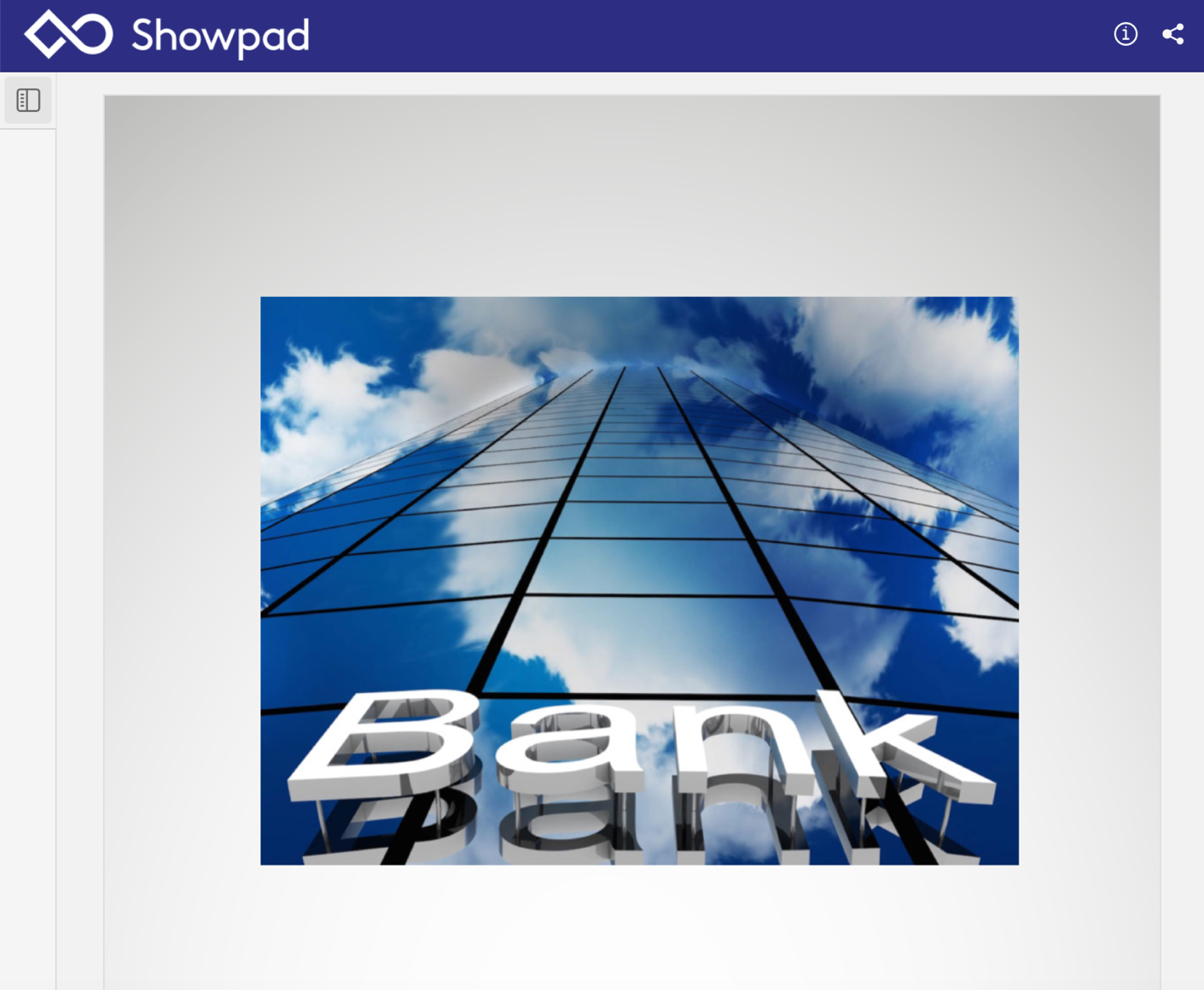 Key features
Shows the asset(s) you shared
The design elements are created by your admin: header, logo, About section
A Share button allows the web page to be shared with others
An About button to see who and when the asset(s) were shared
Shared Content Viewer explained, step by step
Sharing Theme
Depending on how your administrator configured Showpad, you can share content with various Sharing Themes. The structure will always be the same, but the visual style can be different. In the following screenshots, you see an example of the default Showpad theme: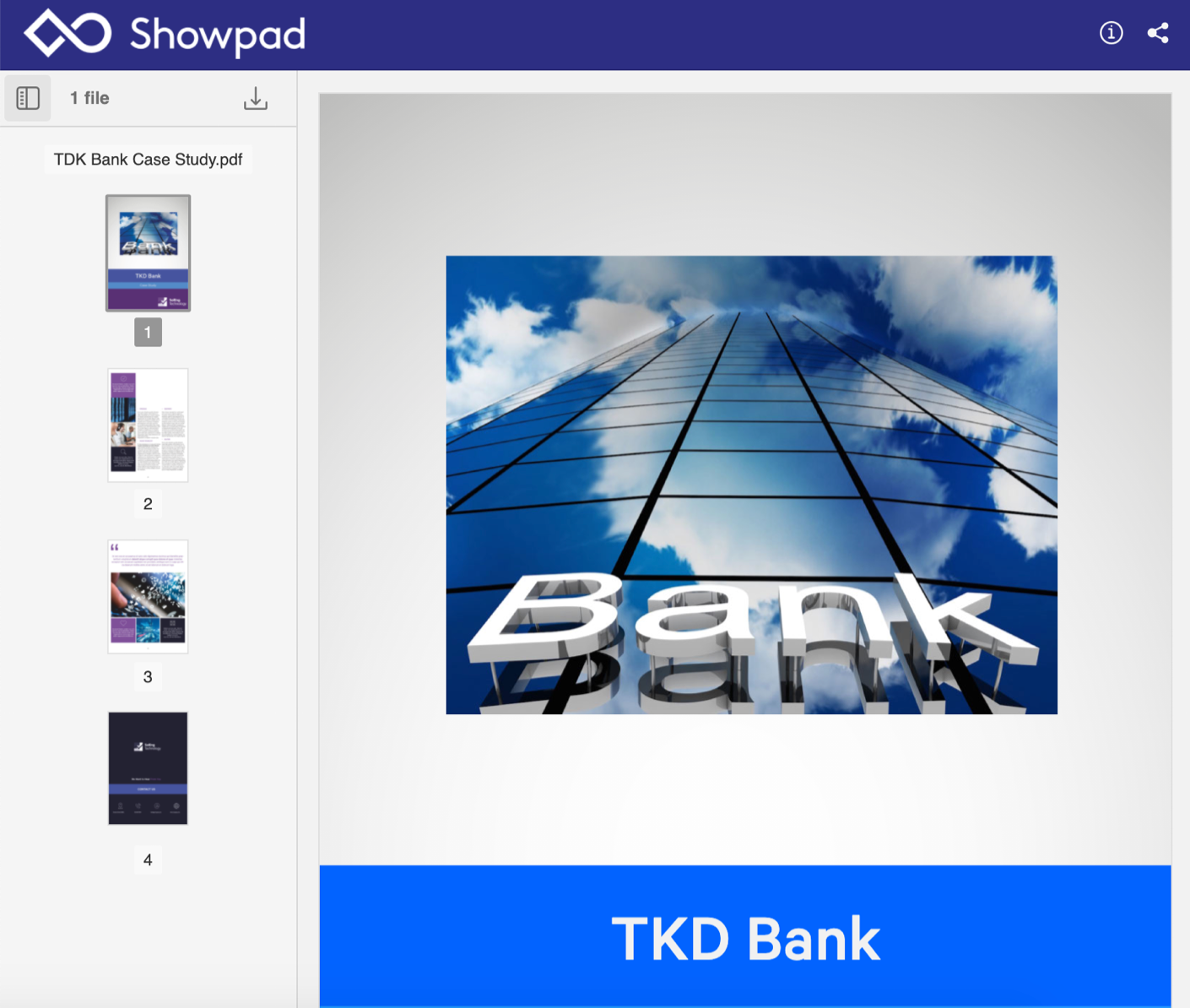 And a customized one: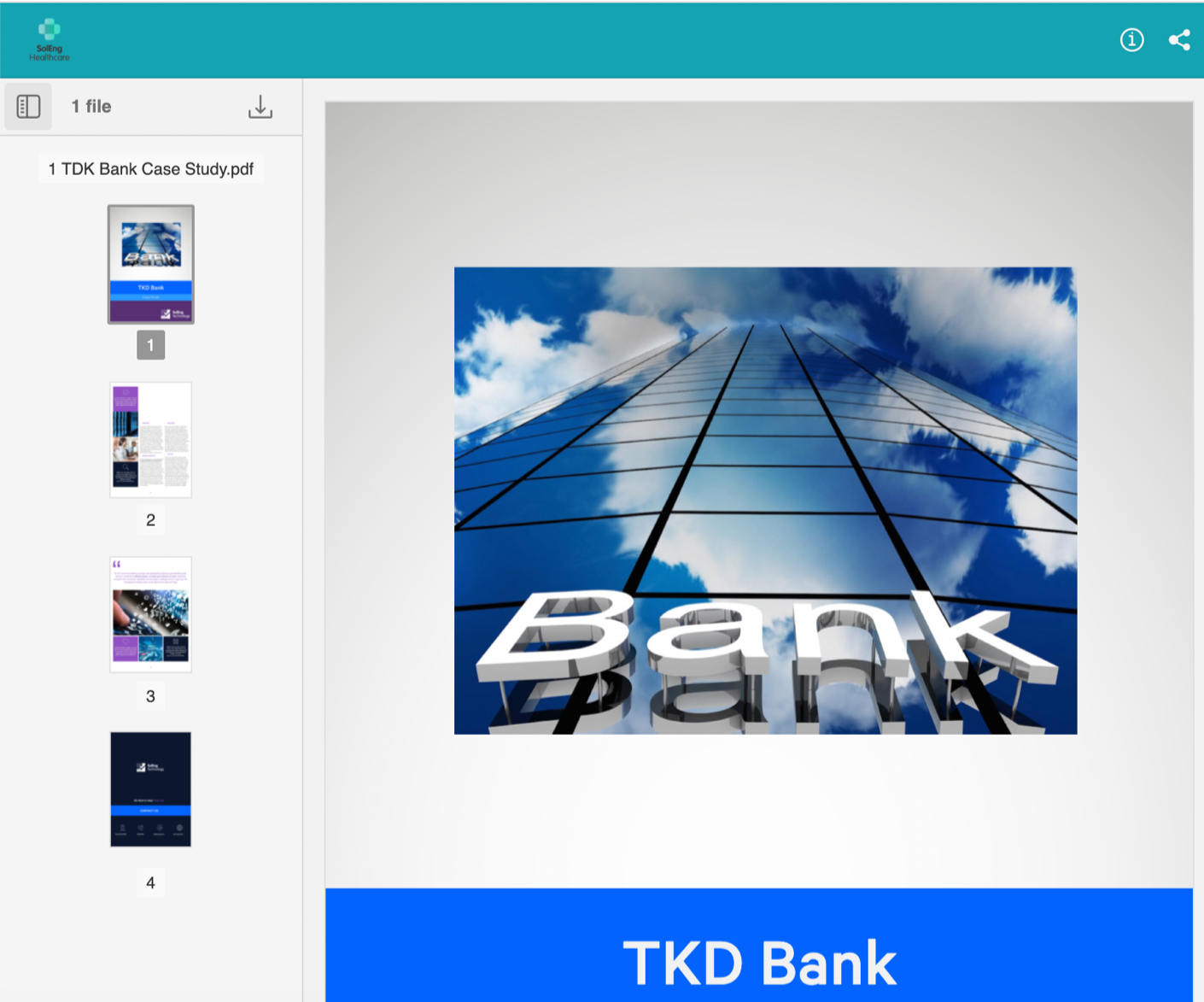 For the best Showpad Share experience, we recommend the latest versions of the following browsers:
Google Chrome
Safari on macOS
Mozilla Firefox
Edge for Windows 10, 11
Edge (Chromium)
Browsing the content
At the left side of the screen, open the asset menu to scroll and browse the shared asset(s) pages. Focus on the selected asset by closing and opening the left pane. This icon is only visible when you share multiple files or pages.
When opening an asset, the visitor sees a menu at the bottom that allows to zoom in, zoom out, download the asset, and see the document in full screen.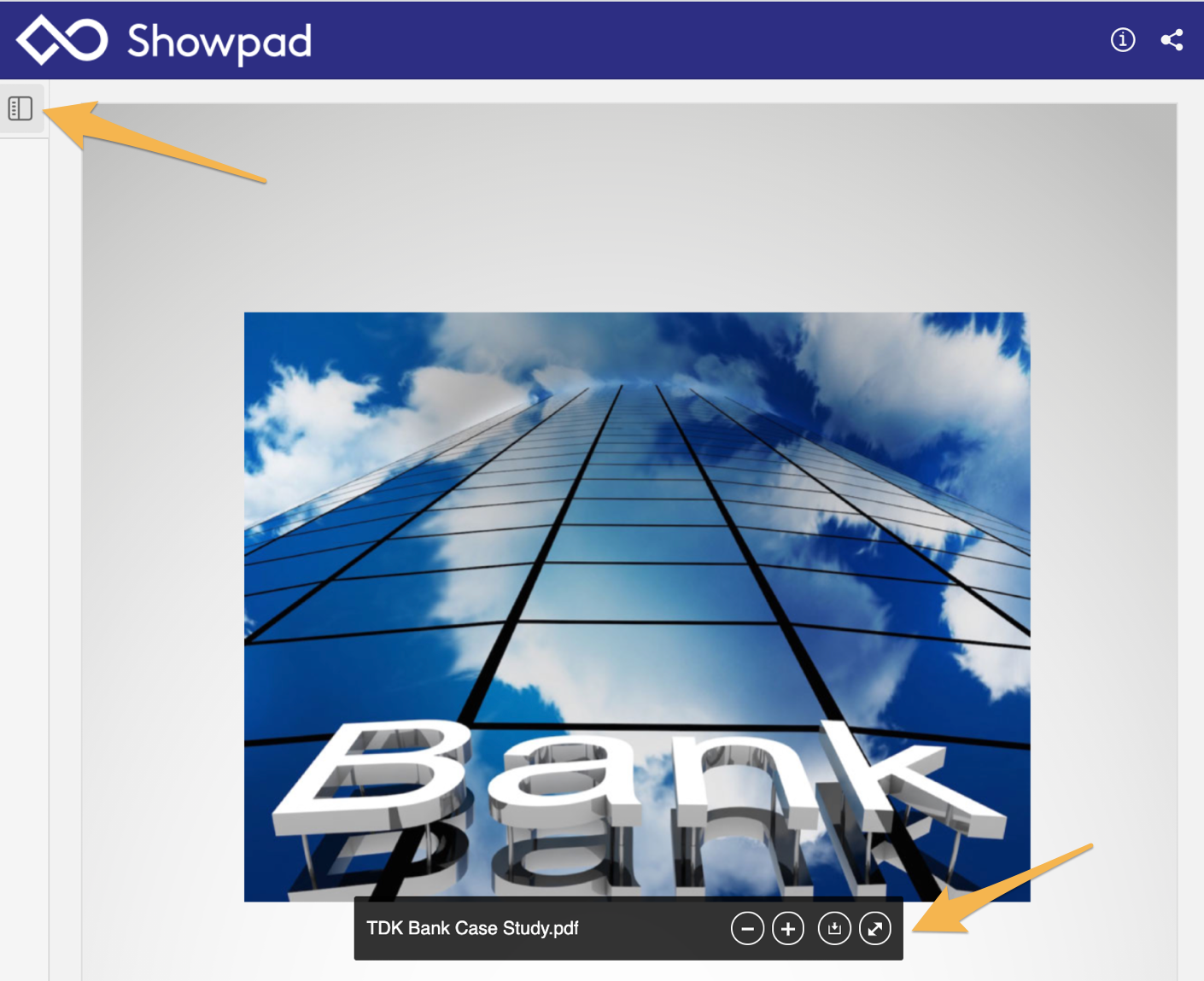 The About section
Clicking info button shows the About section with information on who shared the content and when it was sent. Selecting Showpad displays the Showpad website, and Privacy Policy takes the visitor to your company's privacy disclaimer.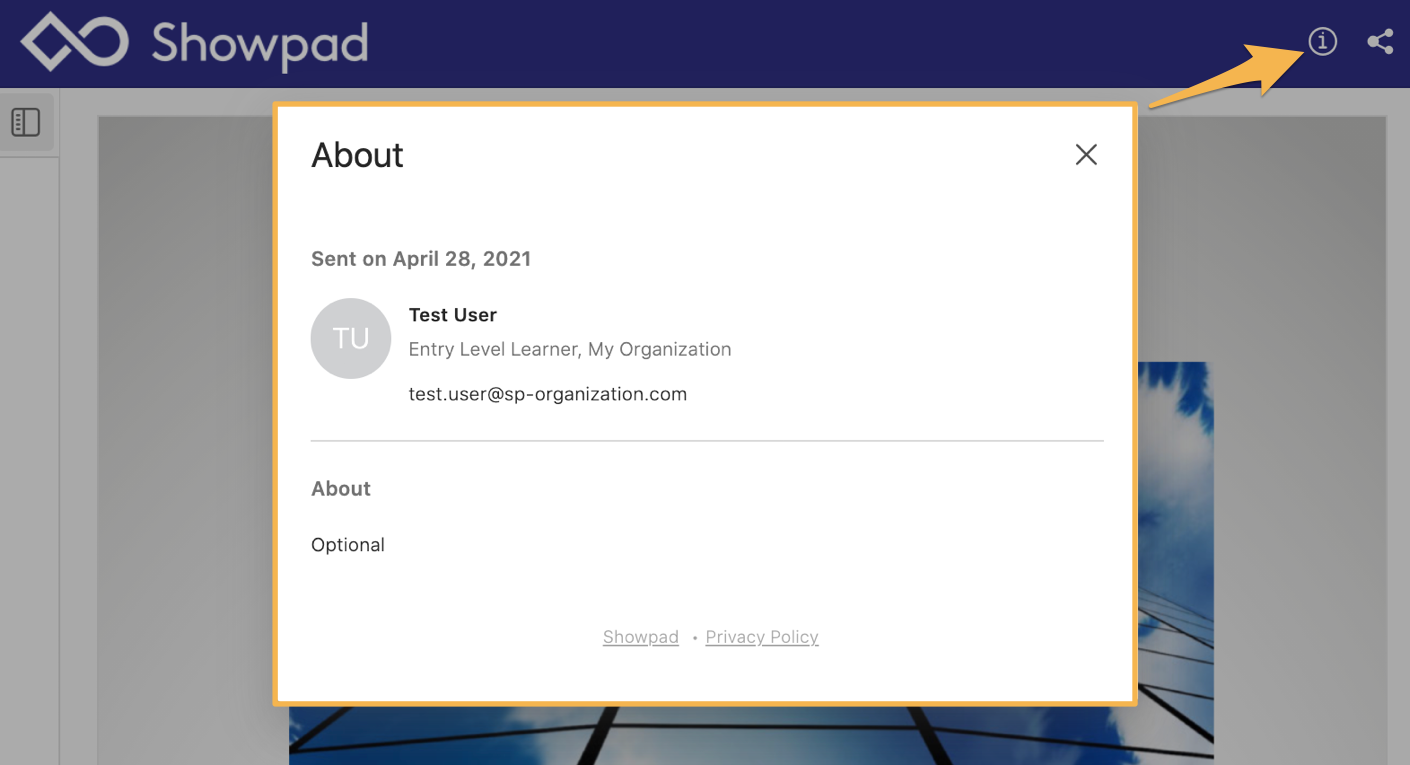 The Share option
Your recipient can reshare the received content by clicking the Share icon. These reshares are visible in your reporting as well, by opening the Share menu in the Showpad app.