Content recommendations automatically suggest the most relevant content for your sales conversation. The recommendations, which serve up materials such as videos, ebooks, whitepapers, and infographics, are based on deal data in Salesforce.  Using machine learning, the recommendations become more intelligent over time. This will give you the best suggestions on how you advance each deal.

Content recommendation is currently only available at opportunity level, not in the account, contact or lead view. Click on the Opportunity to view its progress.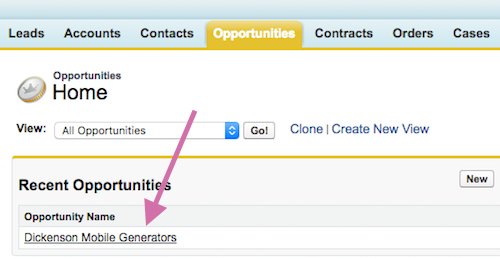 The menu at the left shows four options:
Recommended Content
Popular content
Activity
Open Webapp
 
Recommended Content shows two sections:
Public content for sharing: This shows the content ready for sharing. Clicking on a file opens the asset in the  Webapp .
Internal use: The content you see here is based on permissions that are given on the Online Platform (Administrator side). Make sure your Administrator has added the "can be shared" and "downloaded flag".
It also shows which content helped to close a deal. This is based on the Stage field, forecast category in Salesforce. All those files are compared and doing that matching; we can show that a deal was closed with this content or not.
Popular Content 
This shows the popularity rank and the number of times the content has been shared.

Activity 
The activity that was done in Showpad, for this opportunity. 


You can share the recommended file (create a link to it, with a custom branded theme).
Log to Salesforce checkbox.
Related to which company + which contact or lead
You can search or change the contact



When you close a file, you can give some recommendation feedback. Why wasn't the file useful in this Opportunity? The machine learning will keep a record of all files not suitable for these deals.