Showpad for Chrome is a browser extension that allows you to access and share Showpad content using a Gmail account or by sharing content through social media. You can automatically install Showpad for Chrome in your organization. Users see the Showpad for Chrome extension when composing an email when they're signed in with their G Suite account.
See how it looks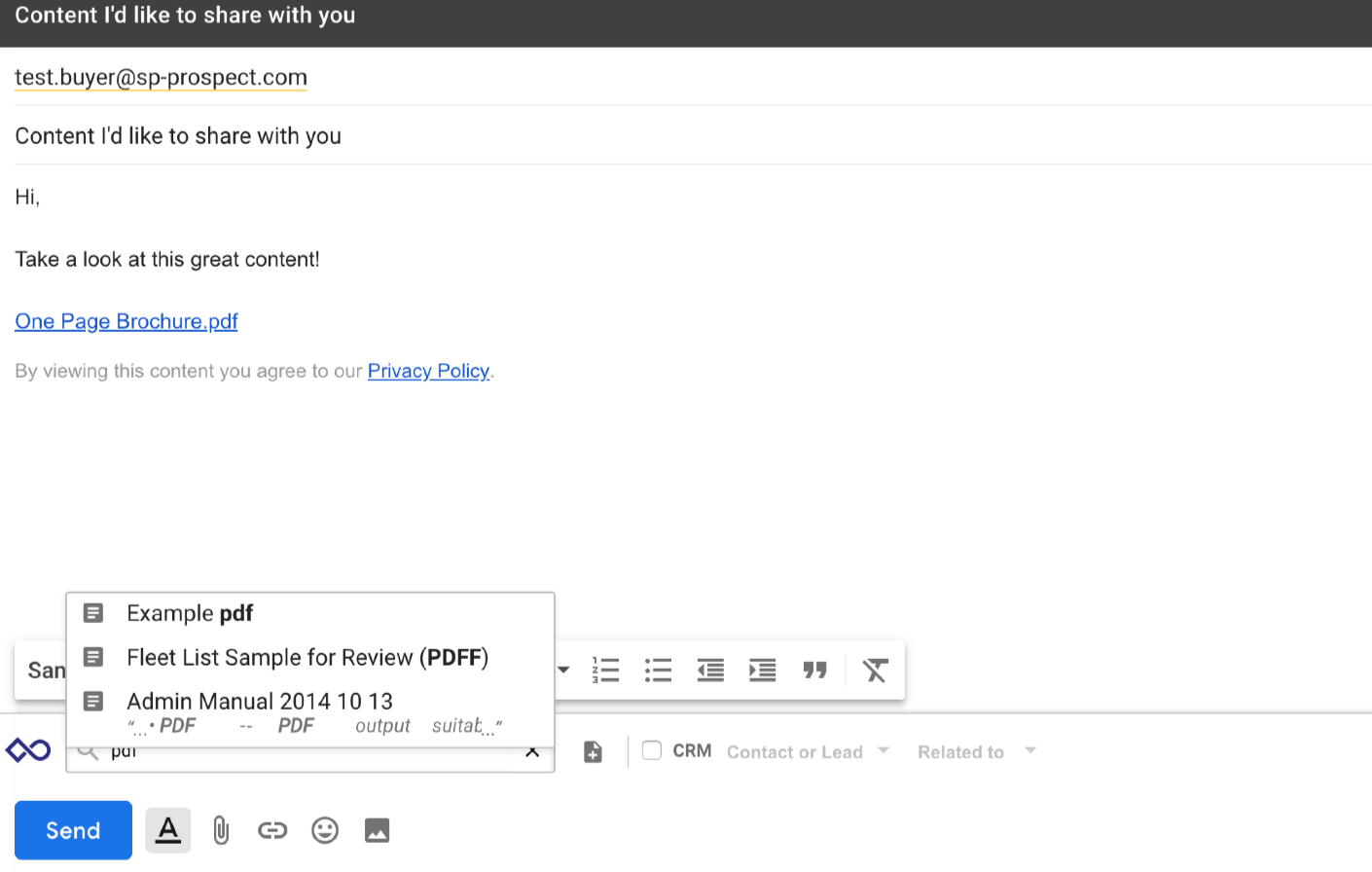 Key features
Save time by installing Showpad for Gmail in your organization
Once installed, users see the Showpad for Gmail extension when using the Chrome browser
You need this to succeed
Administrator access to the G Suite console
Chrome Web Store service activated for your users in your Admin console
For all details on force-installing extensions and apps, we recommend you to take a look at Google's Support site.
The quick way to awesomeness
Sign in to the Google Admin console.
From the Admin console dashboard, click Device management.
On the left, click Chrome management.
Click App management.

Select Showpad for Chrome.
Choose the category of settings you want to configure:

User settings: Force-install for users who sign in with an account in your domain. They need to be signed in with the organization's Google account.

In the Orgs section on the left, click the organizational unit where you want to force-install the item.
To install items for everyone your organization, select the top-level organizational unit.

Under Force Installation, click the button to turn the setting on.
Note: If you're force-installing for a child organization, the force install setting might be inherited from the top-level organization. Click Override to change the setting from its parent.
Click Save.