For customers using Gong, Showpad makes it easy to add meeting recordings to your Showpad instance. Add a Gong meeting recording to your Showpad library as a URL asset, and then make it accessible to your users by adding it to Experiences, Pages, Courses, and more. Maybe you're interested in showcasing an A+ example of objection handling, or the best way to sell your newest product. Whatever the reason, users will find more learning opportunities reviewing these real life calls.
See how it looks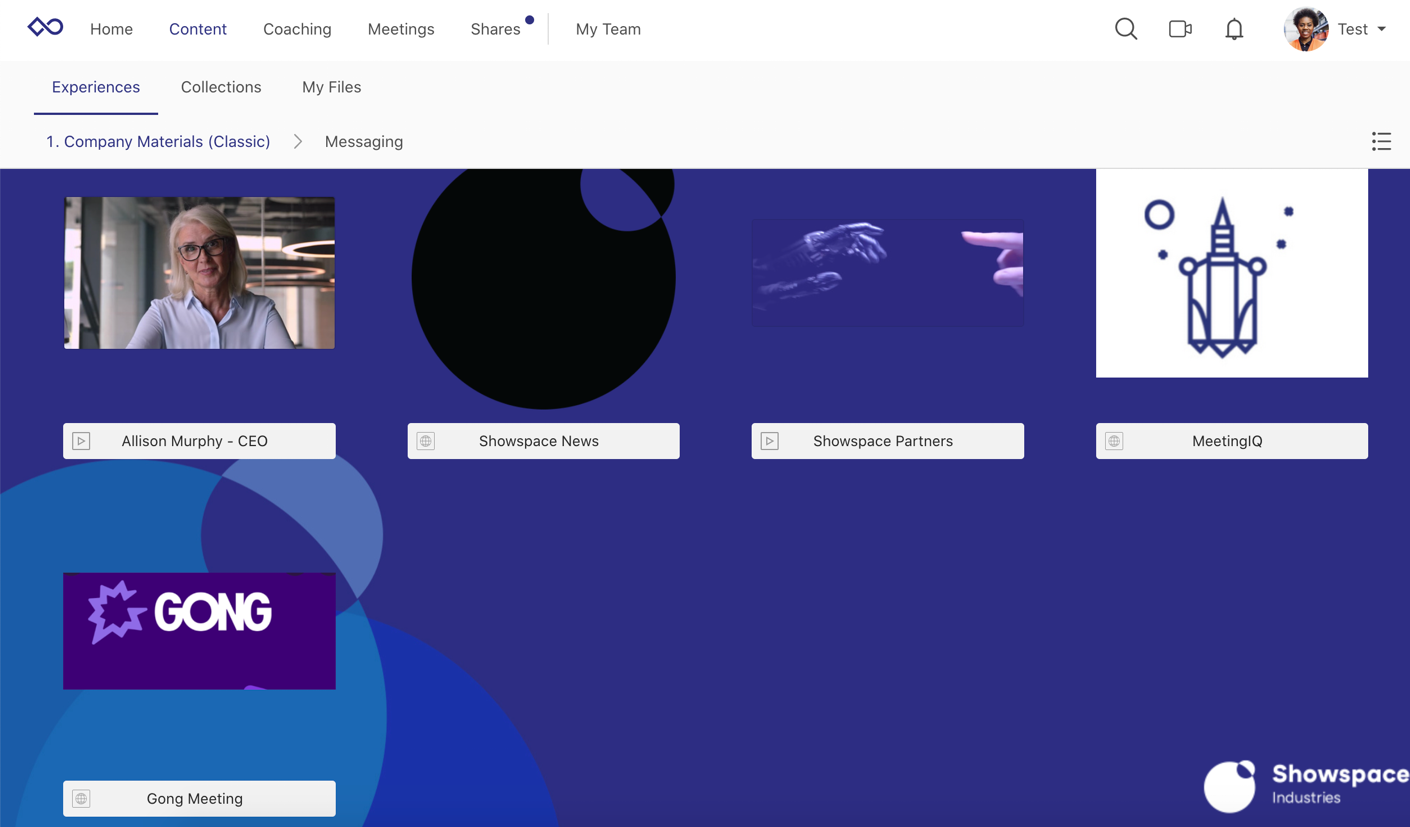 Key features
Add Gong Meetings to your Showpad instance as URL assets
Make meetings shareable by users
Use recordings in Showpad Experiences or Pages
You need this to succeed
Showpad Content Plus or Ultimate package
Showpad admin access
Gong account and meetings to access
Do this step by step
In Gong, navigate to the meeting you wish to add to Showpad.
Click the Share button, and select Share with Customers. This option will provide more control of settings, and allow users to be able to share recordings externally.

To share just a snippet of the call, toggle the option on and select the start and end times of the portion of the call you wish to share.
To edit the Share Settings, click edit within the section. We recommend selecting the option for Anyone with a link can access this call. Alternatively, if you choose to require viewers to identify themselves, they will provide their info via email, Google, or LinkedIn, so you know who is viewing the recording.
Lastly, select Get Shareable Link, then click copy.

Next, navigate to Showpad's Online Platform. Click the Library tab and select a Division, if applicable.
Click Add, then select Add a URL.
Choose the Default icon, or upload a custom icon. Name the URL asset and add an optional description.
Add any tags, and select your desired permissions in the Options section.
Selecting the Can be shared permission will allow users to share this Meeting URL asset.
Gong Meetings cannot be viewed if you select the View in Showpad option.
Click add once you're done.
The URL asset of the Gong Meeting can now be added to an Experience or used in a Page or Course.
Users can also add Gong meeting recordings to Shared Spaces or Collections. Learn how by reading this article.