Showpad offers an OAuth-based service that allows users to use their Google account to access Showpad. It eases your users' lives with fewer usernames and passwords, as there's only one account to remember.
This article describes how you can enable signing in with Google service. Google users are mapped to Showpad users by email address.
Note: Auto-provisioning is not supported to prevent other Google users from signing in to Showpad. You need to create your users with their Google email address manually in Showpad.
See how it looks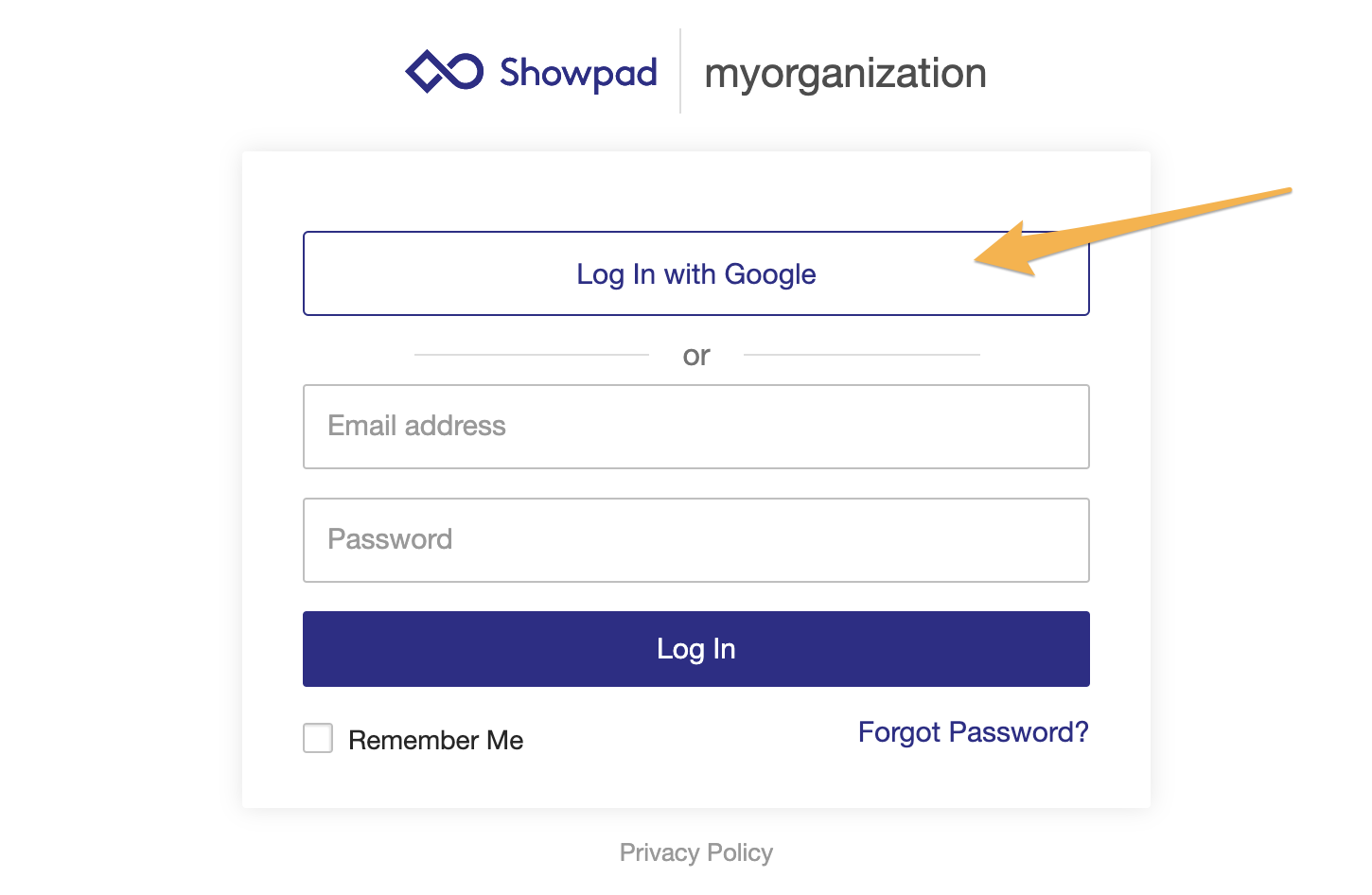 Key features
Users can access Showpad's Web app with their Google account
Reduce security threats to sensitive data loss
Centralized user, password and authorization management
You need this to succeed
Plus or Ultimate pricing plan on Showpad
Administrator access on Showpad's Online Platform
Users need to be created in Showpad with their Google email address
Do this step by step
Go to Showpad's Online Platform.
Check in the Users tab if your users were created in Showpad and that those are Google accounts as well. If not, create the users with their Google accounts.

To enable the sign-in option with a Google account, open the Admin Settings, Sign-on, and find the Google Authentication toggle.
Enable Google Authentication.