Experiences let you organize and distribute content to relevant users and user groups. If you decide you no longer need a specific Experience anymore, you can delete it.
Users won't see the assets that belong to that Experience anymore it has been deleted. However, these assets are not deleted from the Content Library. You can still use them in other Experiences as you like.
Note: If you delete an Experience it is not possible to restore it, even from behind the scenes, so proceed with caution.
See how it works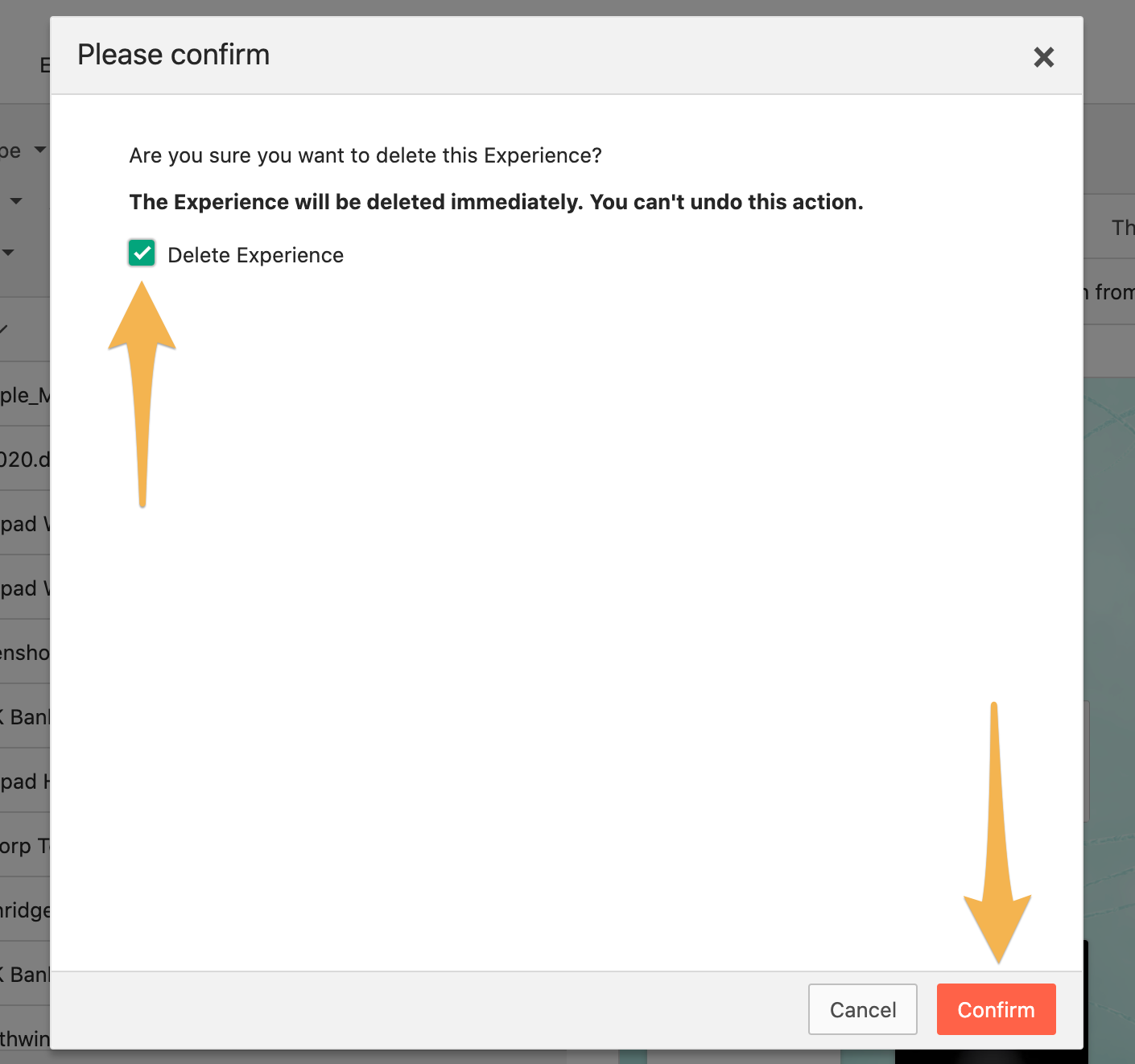 You need this to succeed
Administrator access on Showpad's Online Platform
One or more Experiences available
Do this step by step
Delete an Experience
In the top menu, click Library.
If your organization uses Divisions, click the relevant Division.
Select Assets & Experiences.
Click the Open Experience Builder button.
Select the Experience you'd like to delete.
Click the gear icon and select Delete Experience.
Confirm that you want to delete the Experience by selecting Delete Experience, and click Confirm.
Note: In order to ensure optimal performance and preserve privacy, Showpad's database doesn't keep back-ups of deleted records. When deleting an Experience, keep in mind that it's not possible to restore the Experience or any part of its structure after deletion.