As your content library grows, you may need to use filters to organize your content and make it easier to find related assets based on file type, specific properties or tags and source. You can use filters to create photo albums and group pictures in the content library.
See how it looks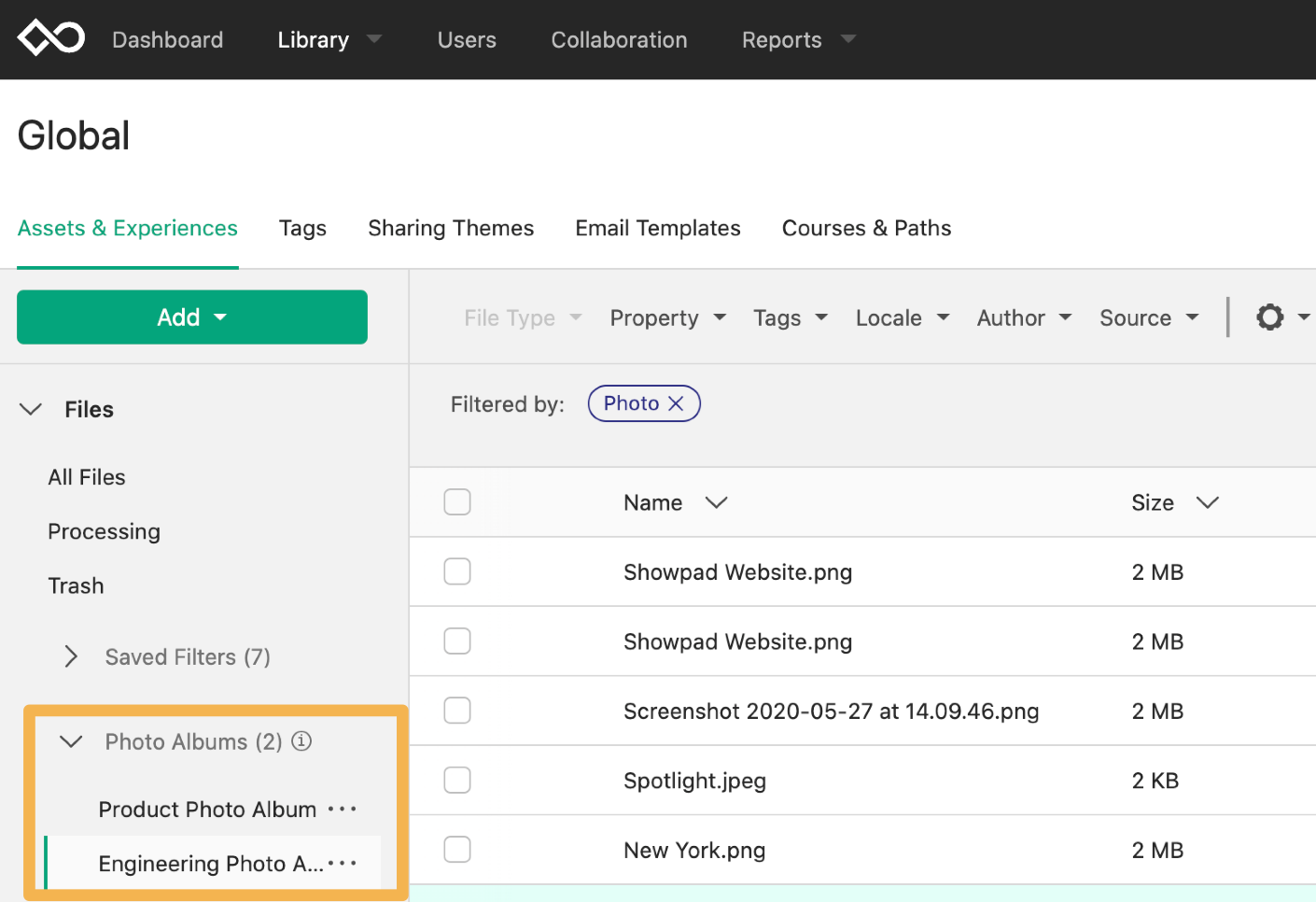 Key features
Organize photos in the Library
Save the photo album filter to configure Smart Folders
Do this step by step
Click Library in the top menu. If your organization uses Divisions, click the relevant Division.
Open the File Type drop-down list and select Photos.
If necessary, set additional filter criteria:



Property: select the required properties filtered assets should have.
Tag: select which tags the filtered photos should or shouldn't have.
Source: select which sources should be included in your filter. If your organization works with Divisions, you can for example filter out photos that do not appear in your library.

When you're ready, click the Save Filter button.

Enter the name of your filter.
Select Photo Album.

Click the Save button. Your photo album is now displayed in the Photo Albums list. To view the content of a photo album, just click it.