What's in it for you
You can customize the Showpad app's color accents to match your corporate branding using the Custom App Accent Color feature. This feature is available on iOS, Android, Windows, and the Web App. The new color you choose will be applied to buttons, sliders, icons and some menus in the app, depending on the platform you use. 
See this in action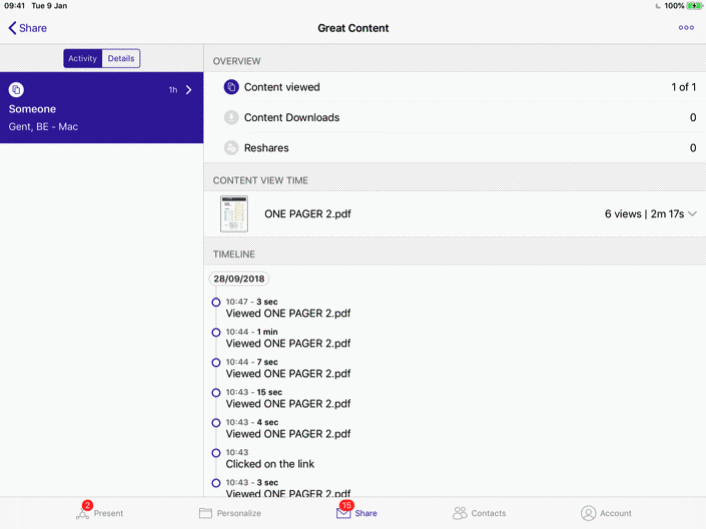 Do this step by step
Follow the steps below to customize the app's color accents.
Click Admin Settings icon in the top menu.
Click Features and locate the Custom App Accent Color.

Click the Enable button if the feature is disabled.
Click the settings icon to start changing the app's color accent.

Under Choose Accent Color click inside the text entry field and enter a hexadecimal color value or choose a color from the color palette. You will find an example of the user interface with the color you chose under App Previews.
Showpad will automatically check if the color you chose meets the requirements listed on the right side of the window, and will provide feedback on each requirement.
Click the Publish Now button to apply the new accent color to the app.

Depending on the platform you use, your users will now see the changes you made reflected in the app.