What's in it for you
With Showpad, you can access your content on any device. To allow this, we'll prepare the files you upload to the different devices so that any content can be viewed in Showpad. You can find all the supported file types here.
We flatten the uploaded Showpad content to a certain extent so that it can be seen in Showpad and won't take too much space on your mobile device. This way, the content will load faster in the browser or on the device the content is opened.
See how it looks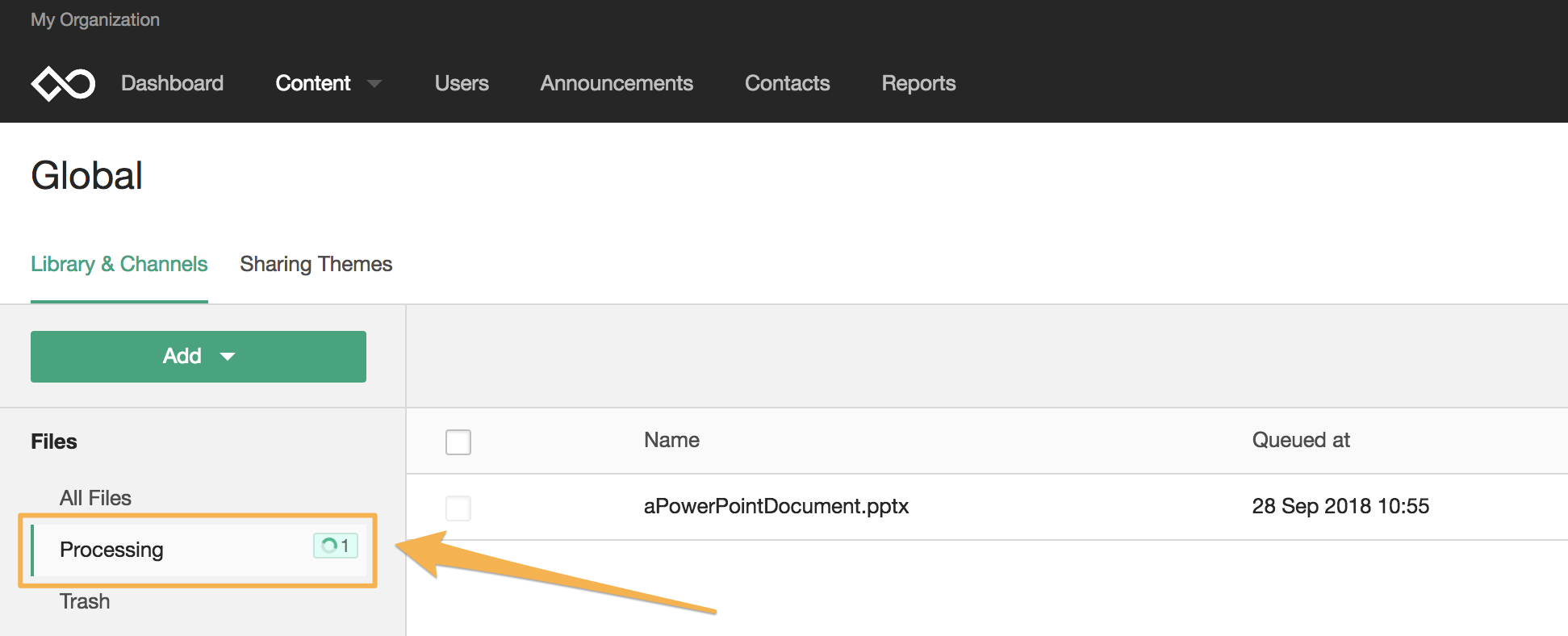 The quick way to awesomeness
When processing is finished, your optimized content will be available in your content library. During user presentations, it can be useful to display for example the HD version of a video, instead of the smaller, optimized video file. You can configure that users will see the optimized file or the original file in their channel. 
To let users use the original file, simply click No in the Optimization setting of your file.



Do this step by step
It's possible that your files will look slightly different after being uploaded to Showpad or that individual links will not work anymore. To prevent this, it's important to take into account our best practices for uploading your content. You can also find first help to resolve common issues in the articles below

Best practices for uploading videos to Showpad
Best practices for uploading PDFs to Showpad
Best practices for uploading HTML5 apps to Showpad
Best practices for uploading Microsoft Office documents to Showpad

If the processing queue is empty, it means that all files are uploaded and optimized correctly. If not, you'll see one of these three statuses:
Queued for processing
If the file is queued for processing, this means that our platform is busy taking your request into account. It will get processed very soon.
Processing failed
If the processing of your file failed, most likely something is not entirely right. For PDFs, there might be an issue with the flattening of the file, or the PDF is password protected. For video's, the format may not be correct.
Please be sure to take into account the best practices (as described above) when uploading content.
If you see no thumbnail or it's not possible to annotate (PDF), it's possible the processing failed. In that case, try uploading the file again. 
Optimization failed
Something went wrong during the optimization of your file. You have the option to upload it anyhow, however, the Use Optimized file option will be grayed out.
Please contact our awesome support team in case of problems with file processing.