When you upload a video asset to your library, Showpad automatically generates some thumbnails based on video frames from your asset and chooses a default thumbnail. The thumbnail is what the user will see when accessing the Experience or folder the asset is in. It is important that the thumbnail accurately reflects what the video is about. Showpad generates a thumbnail that reflects the middle of the video, but you can change it to a more suitable one if needed.
See how it looks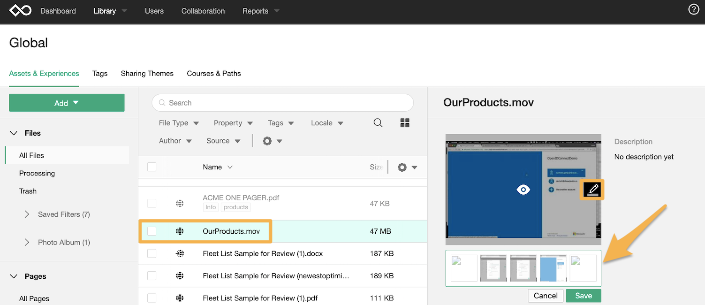 Do this step by step
Click Library in the top menu. If your organization uses Divisions, click the relevant Division.

Select the video asset for which you would like to change the thumbnail. Click the pencil icon to edit the details.

Select the thumbnail option out of the available options.