When you want to give your sales reps some more information on a file, you can add a file description. This private information is not visible when your users share the file with prospects or customers, however, users can find it on their home screen recommendations and the asset detail panel when viewing assets.
See how it looks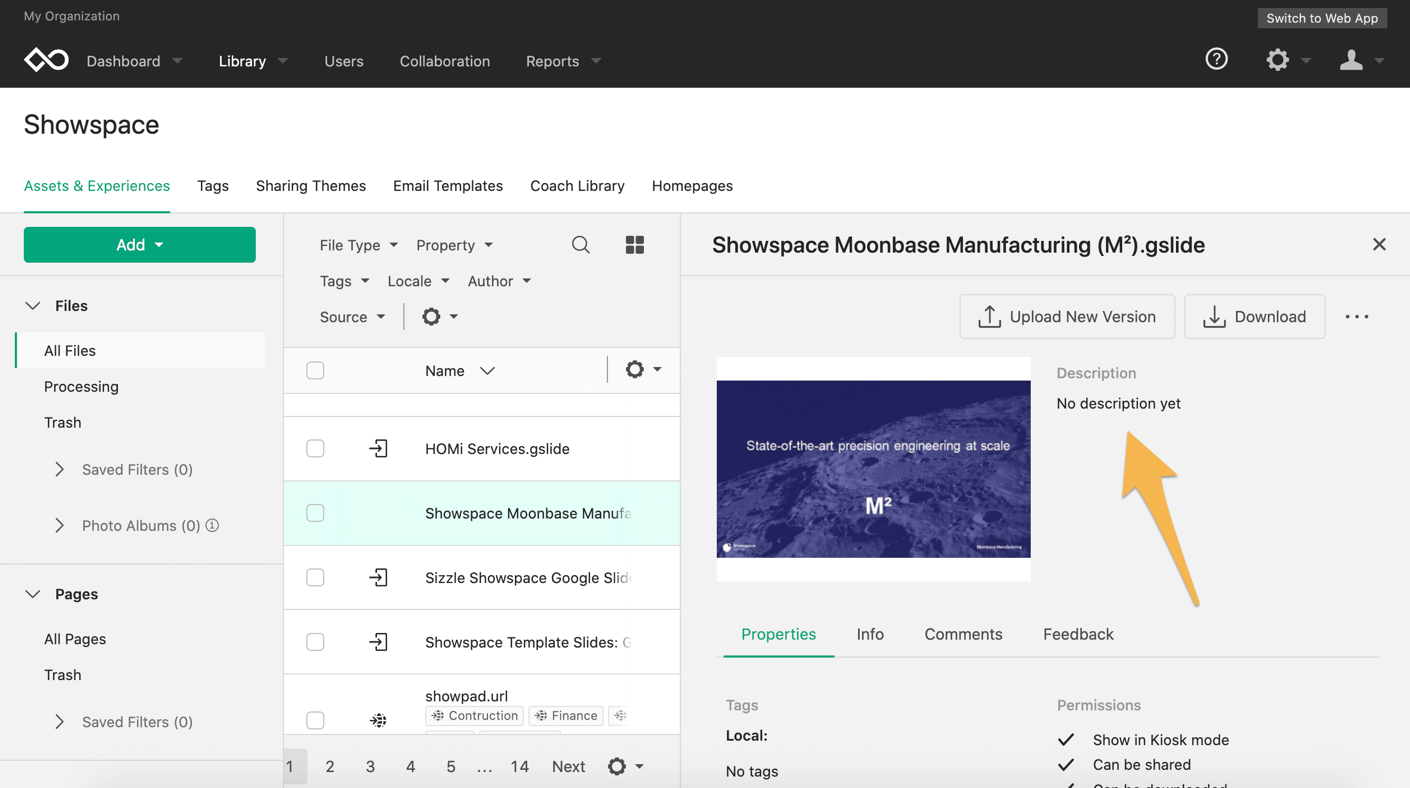 Key features
Give a short description of an asset
It's only visible for your users
Do this step by step
Click the Library tab. Choose a division, if relevant.
Select an asset.
Hover over the description section and select the pencil icon.

Fill in the Description field and click Save.

In the app, your users will see the description you provided in the asset detail panel. Click the arrow to open or close the detail panel.


Users will also see the asset description in their home screen recommendations, as well as in the search results. They will also see it in the Asset Viewer when the Asset Detail Panel is open.