Hide Experiences from overview

Mar 17, 2020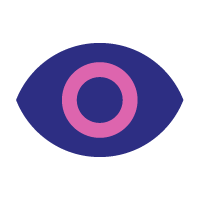 Admins now can hide Experiences from a users' overview screen. This will help declutter the Experiences view without affecting user access permissions to that particular Experience. This also allows for Experiences to be linked within another Experience (via URL assets) to create a more tiered structure and a clearer view while scrolling through different areas of content.
See how to hide Experiences for users' overview screen here.
---
Make sharing easier with Email templates
Mar 17, 2020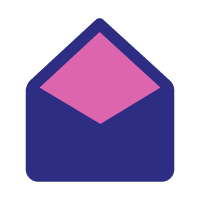 On brand messaging just got easier. Using this new feature, admins can create email templates so when their sales reps go to share content, they have access to a variety of messaging options to choose from. Not only does this ensure your organization is keeping consistent messaging, it also makes it easier for sales reps to send off content more efficiently.
As a sales rep, you won't have to spend time perfecting each email when firing off content, but you can edit the templates provided if you feel a personal touch may help. Within the mobile apps, you will still have access to the email body feature, so that you can have a generic pre-populated message for all your email shares. Upon release, Email templates will be available on the Web app only.
Learn about creating and managing email templates as an admin here.
Read about sharing content using email templates as a user here.
---
Filter with tags while using offline search

Mar 17, 2020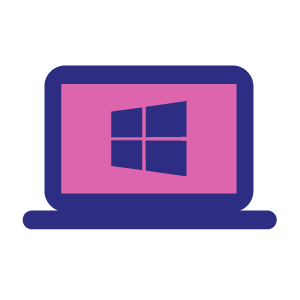 Offline search for the Windows Desktop app has added the ability to filter by tags. Previously, when searching for content offline, the only available filter was document type. Adding the tag filter makes finding the relevant content that is available offline faster and more efficient for sales reps. Locating the specific assets you need quickly without a network connection is improved with this update.
See how tag filtering looks in the Windows Desktop section here.
---
Improved list view for Classic Experiences
Mar 17, 2020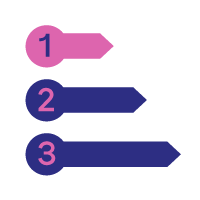 Finding content in Classic Experiences is now easier than ever. We improved the list view of Classic Experiences on the Web app and Windows Desktop app to be more in line with our search functionality. It allows for filtering search results by tags and tag categories. Additionally, the list of returned results displays more pertinent information so you can quickly locate the specific asset(s) you are looking for. Admins also have the option to control which tag categories users can see when in this view.
Review about improved browsing in Classic Experiences here.
---
Pitch IQ and Test Export Reports
Mar 17, 2020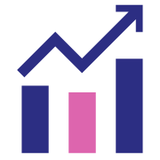 Get ready for two new report types coming to the Coach dashboard in the next release: your User's Test scores and Pitch IQ results in easy-to-export sheets. Like the other reports, you can hide and unhide columns, filter for data, save and export with the click of a button. See patterns and scour your team's results in the ever-important quest toward sales perfection.
See how to view Pitch IQ and Test reports here.
---
Clarity in Coach course statuses
Mar 17, 2020
Showpad Coach has rolled out improvements that will make it clear for users and managers what courses have been completed whether bypassing (yay!) or failing (get 'em next time). Users can see how many attempts they have left if they don't pass the first time if multiple attempts were offered by the course creator. Admins can require certain courses to be passed as prerequisites before their users can progress to other lessons. Admins and managers can also search by courses that have been passed, failed or are pending. Courses will only be marked complete if all attempts have been used up, after which the manager can reset the course for the user to try again.
See this article for updates on taking advantage of this feature as an admin.
Users can find out more information about completing courses here.
---
Download Collections and Shares as a single PDF
Mar 17, 2020
Having a lot of great content can bring its own complications when trying to choose what to bring to a meeting and how to best share assets. Showpad now offers the ability to download Collections and Shares as one PDF of all items, as well as the option to download them as separate items. For items that are not able to be converted as PDFs such as videos, URL assets, and 3d file packages, they will automatically download separately and the single PDF will refer to them at the point they appear in the collection or share in hand. Users can find the option to download items separately or as one PDF throughout Showpad to make getting the right content that much easier.
Read more about downloading collections as PDFs here.
---
Enhanced search for Outlook
Mar 17, 2020
Microsoft Outlook users can now enjoy a simplified search when using the e-mail plugin to share Showpad content. Search options will be streamlined and more intuitive, while still offering historical search results and an easy-to-locate way to add your favorite assets and share them instantly.
See more about simplified search in the Showpad for Outlook plugin here.
---
Dark mode for iOS
Mar 17, 2020
Customize your Showpad on iOS devices with the option for your experience to be in light or dark mode. Users can now choose whether they would like Showpad to emulate their current device settings (i.e. switch from light to dark mode at a certain time of day), or you may select one or the other full-time. Content will be optimized for your preferred setting for a sleek presentation every time.
Read more about using Dark Mode for iOS here.
---
Experience Showpad's new Windows Desktop app
Jan 9, 2020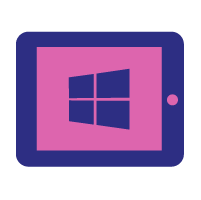 The newest version of the Windows App has arrived. The Windows Desktop App offers much of the same look and feel of Showpad's current Web app but delivered on your Windows device for anyone on Windows 10 - April 2018 version. Now users can leverage the clean and organized Home Screen where they can quickly search through content (on and offline!) as well as see their assigned courses and paths. Enabling sales reps has never been easier with the on-the-go training and the ability to create Shared Spaces to facilitate a more immersive buying experience for customers.
Check out the newly added Windows Desktop tab to Showpad's user articles. Showpad will continue to support the previous Windows app for customers.
As a refresher, feel free to check out the following overview of what changed:
---
Preparing to sunset Showpad contacts management
Jan 9, 2020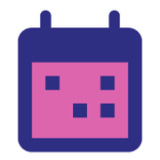 In the quest to find a single source of truth and to keep things simple, we will be sunsetting the contacts management feature, also known as the Contacts tab on June 9th, 2020. Contacts that have been entered previously will still appear in your instance's memory as auto-filled entries when sharing content. We also have outlined several options for alternative contact management on our Help Center.
Find out more here:
---