Add your logo to the login screen
March 19, 2019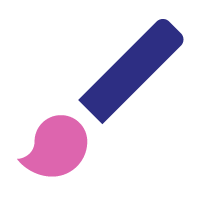 You can now add a custom logo to your organization's login screen in the Showpad Platform. The new custom login logo feature allows you to customize Showpad's login screen to better match your corporate branding. If you decide not to add a logo, you will see the Showpad logo by default.
Find out more here:
A new Home Screen with Spotlight messages and recommendations
March 19, 2019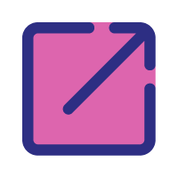 Instead of jumping straight into the Present tab after signing in, users on Showpad's Web app will see a new Home Screen. The Spotlight messages at the top highlight important announcements about updated content and recently published coaching materials.
Beneath these Spotlight messages, a section with recommended content or coaching materials shows tiles with automatically generated recommendations.
Find out more here:
---
Updated course creation options
March 19, 2019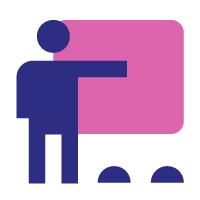 With LearnCore becoming Showpad Coach we've updated the course creation tool for a better experience for admins and promoted members who manage content and learning for their users. This tool will still look familiar, but we've added some bonus functionality to help make courses more flexible. This includes a short answer panel, due dates for panelists, and the option to add a custom course cover image.
Find out more here:
Central content repository for the Showpad Platform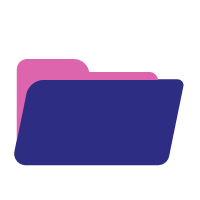 All customers have access to a centralized content library for enablement and training. Both Showpad Content and Showpad Coach customers will be able to store collateral and training materials in one location where they can be used in courses, Experiences, and Pages. Furthermore, content that is created within a course will be saved to the library available for future use.
Find out more here:
Manage complex organizations with Divisions

March 19, 2019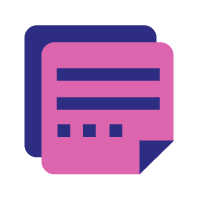 For organizations that require separate content repositories whether for location-based reasons, confidentiality, or something else, Showpad offers divisions as a means to manage more complexly structured organizations. Each division is its own content library but it is possible to share content across divisions. This also allows for more granular permission options when promoting users within a division.
Find out more here:
Expansion of user permission options

March 19, 2019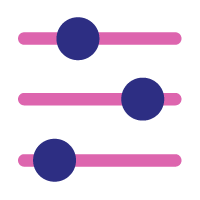 The Showpad Platform now offers more granular permission options when promoting users within divisions. This includes specifying whether they manage users, content, courses, or reporting. This flexibility provides more flexibility in how admins, managers, and users interact with their Showpad account.
Find out more here:
Improved and unified user management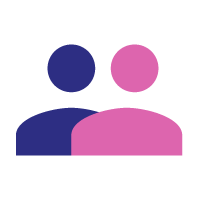 Showpad now provides a centralized user management flow for admins and certain promoted members. Streamlined user and group creation along with integrated sales and learning platform user management, this new offering allows larger organizations to more easily manage many users across different teams. We've also introduced the Manager role for both Showpad Coach and Showpad Content. This will allow sales managers to be more involved in direct coaching for their teams.
Find out more here:
Updated Pitch IQ and Test Management
March 19, 2019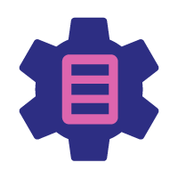 Pitch IQ reviews and test short answer scoring for admins and managers is now accessible in the My assignments tab. Grade short answer questions and review pitch submissions by clicking the appropriate tiles in the My Assignments section under the Coaching tab. In course creation, admins will find new options for Pitch IQ panels, such as setting rolling due dates for the panelists to complete their review.
Peers can now provide written feedback for their teammates within Pitch IQs to Review.
Find out more here:
---
Learn from and interact with peers in the Social tab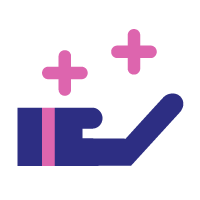 Find top rated Pitch IQ submissions and follow along on discussions your peers are having in the Social tab. Your teammates likely each have their unique way of pitching your company's products, and learning from pitches that are scoring highest can help you improve your own pitches. If you or your peers have asked questions in courses you're enrolled in, you can find them all compiled here so it's easy to write a reply or keep up with the threads.
Find out more here:
Engage with your team's learning in My Team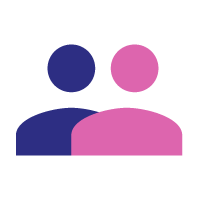 As a Manager, find all the Courses and Paths the users assigned to you as their managerare enrolled in in the My Team hub. Quickly surface which team members have incomplete assignments, failed tests or failed Pitch IQs, so you can gain insights into the individual performance as well as team trends that need addressing. Clicking into any Course or Path within the My Team hub allows you to see more granular insights on individual user performance.
Find out more here:
Checklists are now Paths for learning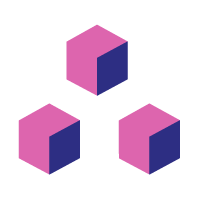 In addition to courses, admins can create and assign users learning Paths. Paths are thoughtfully sequenced learning tracks, which may include online or offline tasks and courses. Think of Paths as a way to get users from Point A to Point B. These can be particularly useful for product certifications, sales skills certifications, or internal process changes.
Find out more here:
---
Use the My Assignments tab to see all your required work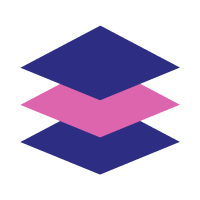 As a user or manager, the My Assignments tab is where you can find all of the Paths and Courses assignedto you as required, as well as any assignments you've opted-into, and any peer Pitch IQ reviews you've been assigned to do. Managers will also find their tests to grade in this all-encompassing assignments page. With all your tasks at hand centralized in one place, you can spend less time searching and more time learning.
Find out more here:
---
Support for multiple SSO providers
March 19, 2019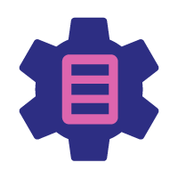 The newly released platform provides support for multiple single sign-on providers in one instance. You can now use more than one SSO provider for easier user management and cross-company login flows. This includes support for providers like Okta, PingOne, Google Authentication, and Azure AD.
Find out more here:
---
Activity logging with C4C and Dynamics using the email plugins
March 4, 2019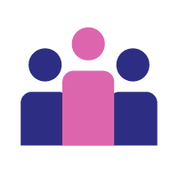 We're happy to announce we've expanded our offering of CRM integrations by adding SAP C4C and Microsoft Dynamics 365 support for the Outlook Add-in and Gmail plugin. With these integrations, you can now automatically log all sharing activities to the right Opportunity or Account – giving you a holistic view of all sales interactions with Leads or Contacts. Run reports on what content is being shared by sales to prioritize your content creation efforts accordingly. Additionally, when your CRM is linked to Showpad, users can log in to our platform using their CRM credentials for a seamless experience.
---
Expanded Content Recommendations in Salesforce
January 4, 2019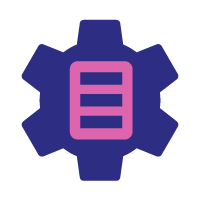 With updated Salesforce Content Recommendations, users can now view relevant recommended content on Accounts, Contacts, and Leads in addition to Opportunities. As an admin you can use more granular fields to set rules for content recommendations. For example, you can now recommend content with the tag 'Medical' for accounts with the industry 'Healthcare'. You can also now select which categories sales reps see as part of their content recommendations, and hide sections you don't want visible. As a sales rep, you can now find and share more relevant content for sales conversations based on details such as an account's industry.
Find out more here:
---
Dig deep in content performance with Page-level Analytics
November 14, 2018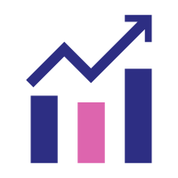 Slide-level analytics expands our content analytics offering by letting you get more granular information on your content stored in Showpad. With this feature, you can easily drill down into any slideor page in a document, or group certain slides together for reporting. This allows you to get data on what sellers prefer to use internally, or what captures your prospects' interest – page by page within a document.
Find out more here:
---
Improved administrative capabilities
November 14, 2018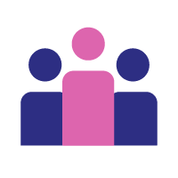 With improved administrative capabilities, you can now save time by managing content and users at scale.
With bulk editing of assets, you can manage large content repositories with ease. It allows making changes to any asset property - including release and expiry dates - in bulk.
Second, Showpad's improved user management functions give administrators an overview of all user groups and now has advanced filtering and sorting options.
Lastly, with the ability to toggle My Files and Asset Comments on or off by user group, you can control who has access to these functions. You can control access for resellers, or gradually roll out these features to your team.
Find out more here:
---
Manage Shared Spaces notifications and log activity to your CRM
November 14, 2018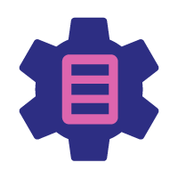 Showpad users and external participants of a Shared Space can now manage their email notification settings. This will help them get notified on what matters most to them, to stay informed for a better sales experience.
For customers that have one of our CRM integrations, you can now track content shared and invites sent in Shared Spaces to your CRM – giving a complete overview of all shares made through Showpad.
Find out more here:
---
Receive weekly insights with the new Admin Email Digest
November 14, 2018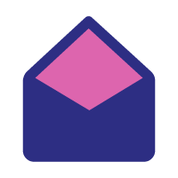 Showpad's Admin Email Digest delivers insights into content usage and platform adoption right to your inbox. Friday mornings, admins receive an email with a recap of the most popular assets, most active users, and most popular search terms for the past 30 days, as well as which content is about to expire if you've set any expiration dates. You can see what content is trending upwards. These actionable insights help you to determine what content you'll need to create next, to make better strategic decisions as a result. You can unsubscribe from the digest at any time in your account settings.
Find out more here:
---
Create visually appealing content with Pages
November 14, 2018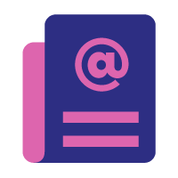 Create visually-appealing, on-brand Pages that organize content around a specific topic or persona so sales can have more contextually relevant conversations with buyers.
Using a drag and drop interface, marketers can easily build a responsive Page by mixing and matching various content blocks to incorporate photos, product descriptions and relevant assets as well as links to Experiences and other Pages. Showpad administrators can create Pages with a modern, visually-appealing design aesthetic that supports your overall content marketing strategy and deliver a consistent buyer experience on all platforms.
Find out more here: