Showpad and Salesforce are a powerful combination. Showpad's Salesforce integration capabilities will enable sales reps to focus on selling and ease the pain of administrative work. It's a great way to share specific content, available in Showpad, with customers and prospects. The corresponding contacts, opportunities, and meetings are stored in the Salesforce CRM.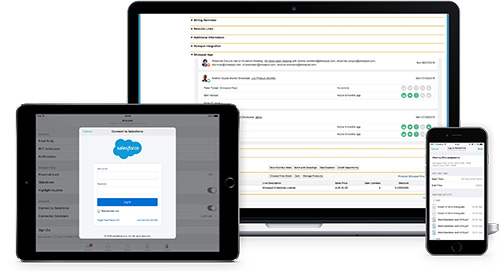 Key features
Access the Showpad app with your Salesforce account
Compatible with Salesforce Classic and Lightning
Sync Salesforce contacts with Showpad
Log all Showpad activity in Salesforce
Share content available in Showpad with Contacts and Leads created in Salesforce
See what content is recommended for which Opportunity
Check all shares via Showpad on Account and Opportunity level
You need this to succeed
Admin privileges on both the Showpad and Salesforce platforms
Showpad Ultimate plan
Salesforce Enterprise, Unlimited, or Professional plan with the Web Services API
This guide is available for Salesforce Classic and Salesforce Lightning
You can purchase the Salesforce integration for an additional fee. Pricing information is available on the Showpad website in the Integrations section. If you are interested in this feature, please contact your customer success manager to activate the Salesforce integration.
Note: If your organization uses the Salesforce Professional plan, the Web Services API add-on must also be purchased through Salesforce.
Do this step by step
Let's start configuring the integrations. We can split this into two sections.
1. Sync your Showpad activities to the Salesforce Activity History
2. Setup and use the Showpad for Salesforce app to share and view Showpad content in Salesforce.