What's in it for you
When you import an asset to your content library, the original filename is used in Showpad. On the user side, these filenames are displayed in the Showpad apps. Customers and prospects see the same filename when your users share their content.
To avoid confusion and clutter, you can modify an asset's filename to something that will be easy for everyone to understand.
See how it looks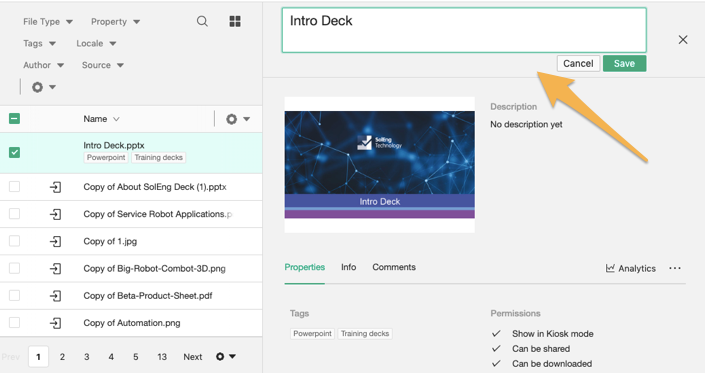 Key features
Use a filename that describes your asset
You can use special !***@#characters#@***!
Do this step by step
Click Library in the top menu.
If your organization uses Divisions, click the relevant Division.
Click the asset you want to rename.

Move your mouse over the asset name in the asset information panel on the right.
Click the pencil icon.

Enter the new asset name and click Save. The filename is now updated in the library and will appear in the app as soon as users update their content.