Experiences allow you to organize your content and distribute it to the relevant users or user groups in Showpad. Once you've created an Experience and set up a folder structure, your next step is to add content from your Content Library to your Experience Builder, where you can edit your Experience.
There are two ways to add content to an Experience:
Automatically using Smart Folders
Manually by dragging assets from the library to the appropriate folder
See how it works
You need this to succeed
Administrator access on Showpad's Online Platform
Assets in your Content Library
One or more Experiences available
Do this step by step
Adding content automatically
You can automatically add uploaded content to special folders called Smart Folders.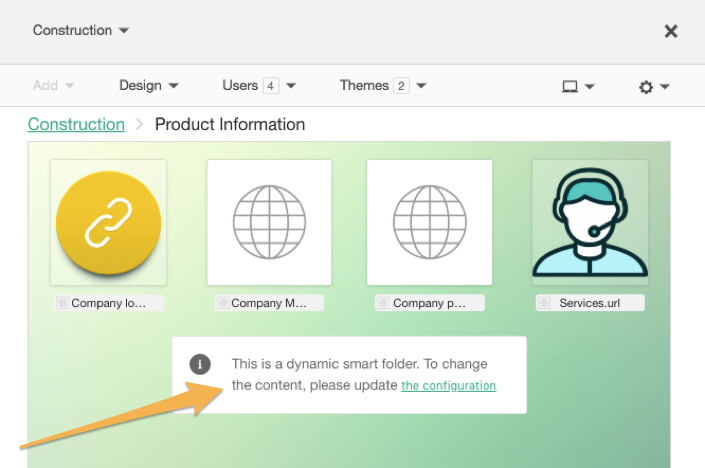 Create one or more Smart Folders in your Experience(s)
Configure these Smart Folders to pull in content with specific properties and tags automatically
When uploading new assets, add the tags defined in the relevant Smart Folders
Discover everything about Smart Folders in this article.
Adding content manually
To manually add content from your library to an Experience or any of its folders, proceed as described below.
In the top menu click Library.
If your organization uses Divisions, click the relevant Division.
Click the Open Experience Builder to edit your Experience.
Open the Experience list and click the Experience you want to add content to.

Click the appropriate folders to navigate to the folder you want to add content to.
Drag and drop the related assets from the library into the folder. To add multiple assets in one go, hold down the Shift key on your keyboard while clicking the assets you want to add. Release the Shift key and drag and drop the assets into the Experience.