We always keep improving Showpad to make you even more successful. Here you can find a list of upcoming features in Showpad that will make you as marketers dance with joy and you as reps rock your sales conversations.

Note: You can see what has been released on our What's New page.
For more details on what will change for you when migrating from LearnCore to Showpad Coach, visit this page.
Personalize content with Google Slides
WEB APP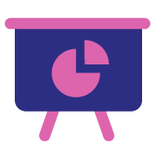 We are making it easier than ever to collaborate with your teammates by adding the ability to edit Google Slides collaboratively within Showpad. Slides uploaded by an admin can be copied and downloaded so that users may edit them for their own files. Users can load their personal Google Slides from their own drives as well. Content will sync automatically and notify users of new changes if needed so that all copies and presentations are up to date in real-time.
---
Optimized asset organization
ONLINE PLATFORM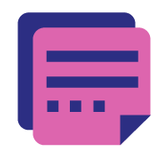 Organize your library efficiently with the upcoming ability to edit tags and asset properties in bulk. A larger, simplified hub for asset details makes understanding content at a glance quick and easy. You will soon be able to add a content author's name to uploaded assets in bulk, as well as remove and replace an author with just a few keystrokes and a click.
We have also expanded capabilities with our cloud storage linking: you will be able to link multiple Google Drives to your Showpad instance. This includes personal ones as well as Shared Drives, and they will automatically sync to your library as well. For people who love to organize: get pumped!
---
Manage users efficiently
ONLINE PLATFORM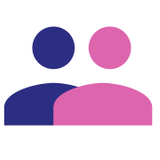 Save time on user creation and up-keep in Showpad with new user provisioning and bulk uploading options. The forthcoming user management features will help you maintain your high volume of users by syncing nightly or in real time, adding and removing users based on your user records or third-party identity management systems such as OKTA. Say goodbye to doubling efforts and manual maintenance of users.
---
New ROI Insights
ONLINE PLATFORM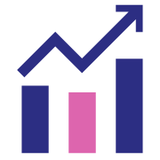 Expanded ROI insight capabilities for Showpad Coach will allow you to see how much revenue is associated with an individual training course or learning path within Salesforce. Customize your reports and dashboards however you like. We provide the data to help you see how your investments in your team's knowledge are paying off and how you can provide the best tools to help them succeed.
---
Increased accessibility
COMING SOON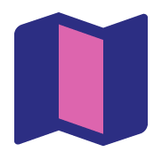 Sales teams need to access their enablement tools on the go to amplify results, so we're expanding the places and ways you can access Showpad. From the new Windows 10 desktop app to the ability to record Pitch IQ submissions on iOS, there are more options than ever to engage with your content. And getting the content to prospects will be a joy when we unleash the ability to get a link to Shared Spaces at a moment's notice.
When it comes to Salesforce, we've added the capability to create a Web Tab for Showpad Coach in addition to the already existing one for Content, so your users who already live out of SFDC can easily access their Coach content. We are also adding the ability for Coach users to upload custom avatars for a personalized training experience on any device they use to complete their training.
---
Language localization
WEB APP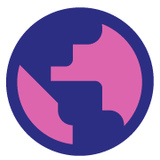 We have expanded our localization capabilities to include 11 language options for the Web App alongside the Showpad apps. You, as an admin, can soon categorize asset properties by language, country, and user role to better populate relevant content to the folks who need it most.
You'll also be able to filter assets and Pages by metadata to find and distribute content in a snap. Your teammates in different countries, Divisions, and otherworldly realms will get the content they need to deliver results across the universe in no time.
Note: Read more about our other upcoming features, what to prepare for, and more on our upcoming release landing page.
---