Differentiate yourself from the pack and start building guided and interactive Advanced Experiences for your sales reps. Showpad Experiences helps your users to have engaging conversations with their prospects and customers. No matter how complex your needs are, Showpad Experiences offers great interactive templates that you can customize yourself to impress your potential buyers.
Key Features
Turn presentations into conversations
Build an immersive, engaging experience
Support complex sales conversations
Differentiate yourself from the competition
Make use of our templates and start building
Duplicate existing Experiences
Create Experience App Links to link various Experiences
You need this to succeed
Showpad Plus or Ultimate plan
Showpad Advanced Experiences activated
Design skills can be helpful
A well-thought-out idea of how to structure your content
Content in the content library
If needed, contact your Customer Success Coach for more information
Experiences available for your needs
Showpad offers a list of templates you can use to create your guided, interactive Advanced Experiences. Each of them can be customized and tailored for your company and the sector you're working in. Configuring the design, the architecture, and the mapping of the assets from your Content Library is done in the Experience Builder.
See the list of available templates:
Atom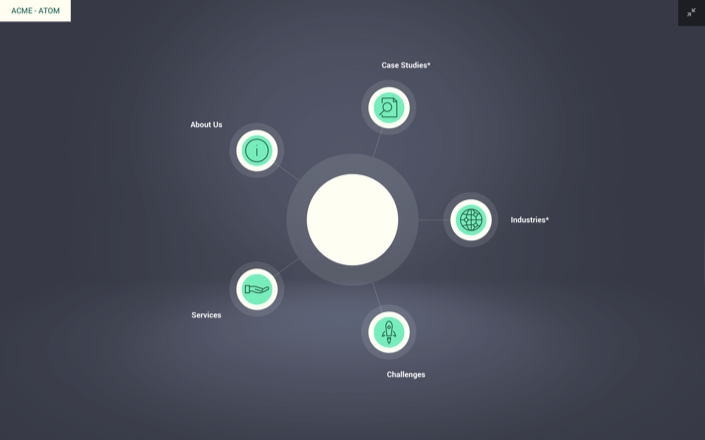 Atom is an immersive, easy-to-build experience. Quickly translate your existing Showpad folder structure into a beautiful and flexible mind map that lets you contextualize your offer in a branded and logical way.
Atom is best used for:
First experiences
Needs analysis
Discovery
Find out how to configure Atom.

---
Mapper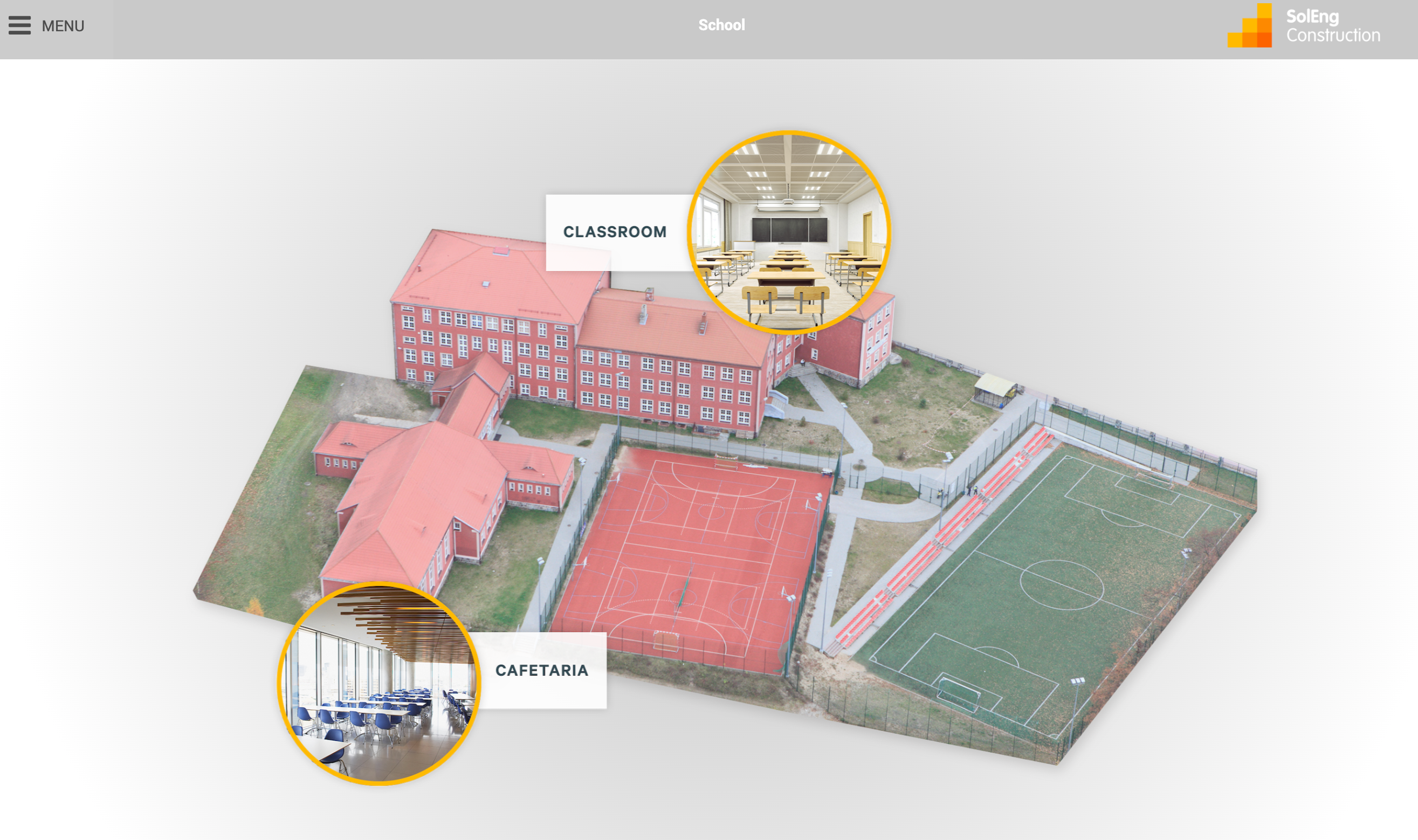 Mapper lets you visually map your products or services. You can highlight certain products and features in a visually recognizable environment. It's ideal for showing how your offering is an excellent fit inside a customer's world, whether it's a factory, a lab, or an office.
Mapper is best used for:
Visually demonstrate the value of your products
Show products features and benefits
Solution mapping
Find out how to configure Mapper.

---
Selector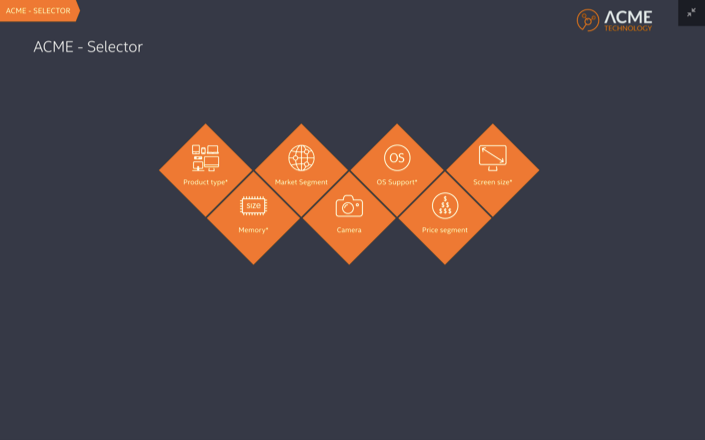 Selector lets you quickly filter and select content. It automatically tailors the conversation on the fly. Criteria chosen on the spot allow users to filter content during the conversation. The filtering is based on the tags attached to the assets in the Content Library.
Sales conversations can go like this:
- "I'm interested in a Windows or an iOS device. I don't care about storage, so 8 Gb will be enough."
- "Sure, Ms. Prospect, I have selected these excellent brochures based on your needs. They're already shared via email."
- "That's fast Mr. Salesman! Exactly what I requested. Thanks!"
Now, we all know 8 Gb will never be enough, but you get the picture. Ms. Prospect will be back soon for another great sales experience.
The Selector Experience is best used for:
Criteria-based, real-time filtering
Offering content based on responses from customers and prospects
Find out how to configure Selector.
Do more with existing Experiences
After you created your amazing sales Experience, you can instantly reuse them to build multiple interactive Experiences. Clicking the Experiences settings icon gives you the option to Edit, Duplicate, Delete, Hide, and create an Experience App Link.
Creating this link allows you to connect several Experiences and Classic Experiences. You can, for example, use the Mapper Experience and link to a Selector Experience by tapping a certain area of the map you uploaded and adding the link.
To use an app link in a Classic experience, you can upload the Experience app link as a URL asset and then add it to the appropriate experience. It's easy to duplicate an existing Experience in the Experience Builder and change it according to your needs.
Using these options, duplication, and Experience App Links helps you to be really creative and build a truly extensive and immersive Sales Experience.
Navigate to the Experience you want to create an app link for. Click the Settings gear, then select Experience app link.
Click and copy the link. You can now paste it into your desired place or upload it as a URL asset to your Showpad library.